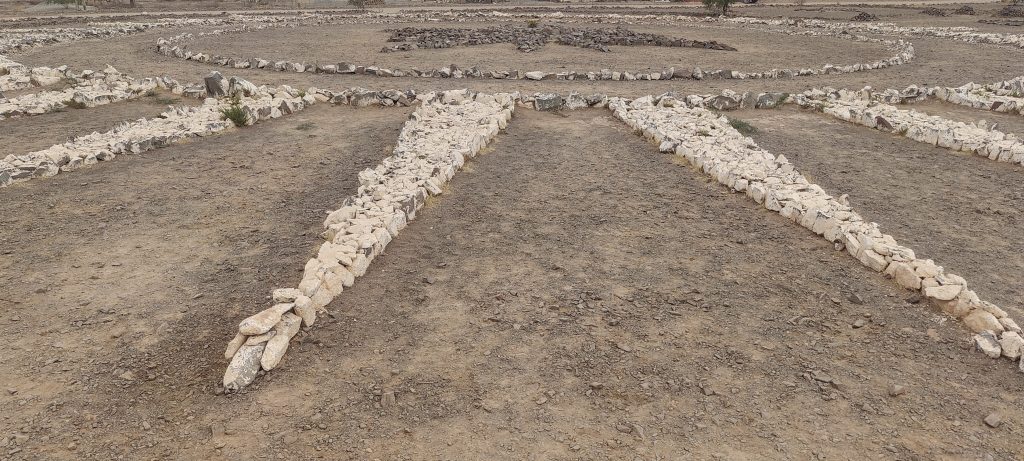 We stay in the tidy town of Cachi. It's still late in the evening, and through the hotel window I can see a few small hills, also marked on the map as viewpoints. We go to visit them. Start by checking out the UFO landing strip. It's a meticulous job; the white pebbles are arranged in straight lines. I think their pilot will appreciate that.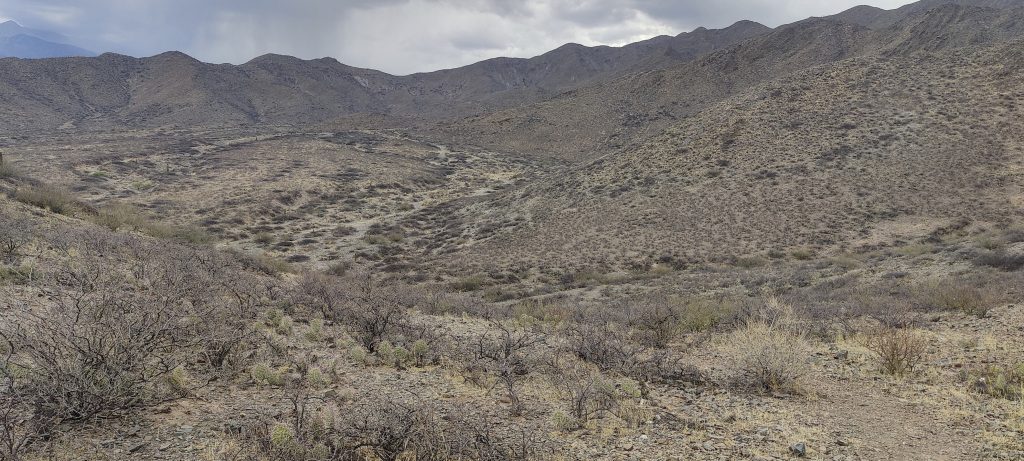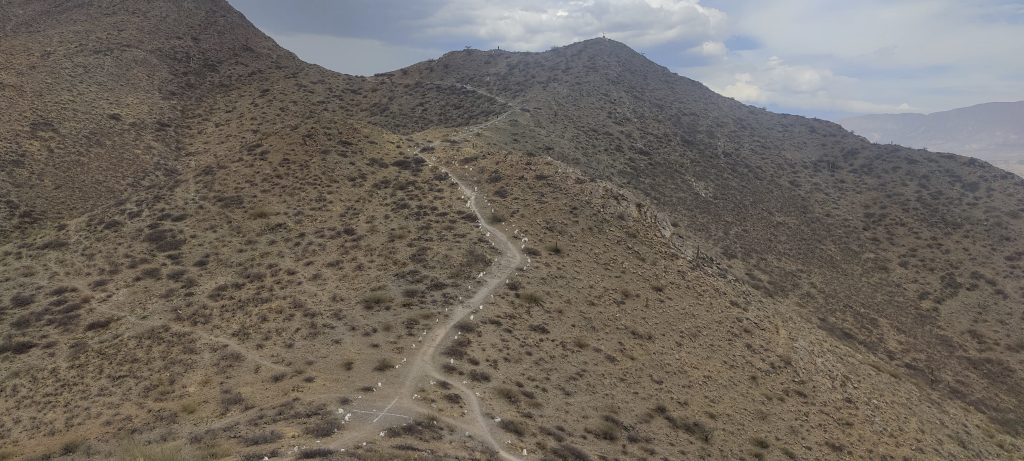 At the beginning, we climb to the Mirador del Altar, a slightly lower but more prominent peak. Rob takes measurements and walk toward the higher but less prominent Mirador La Cruz. The UFO landing site is clearly visible from here; it must be visible from the sky above too. Good.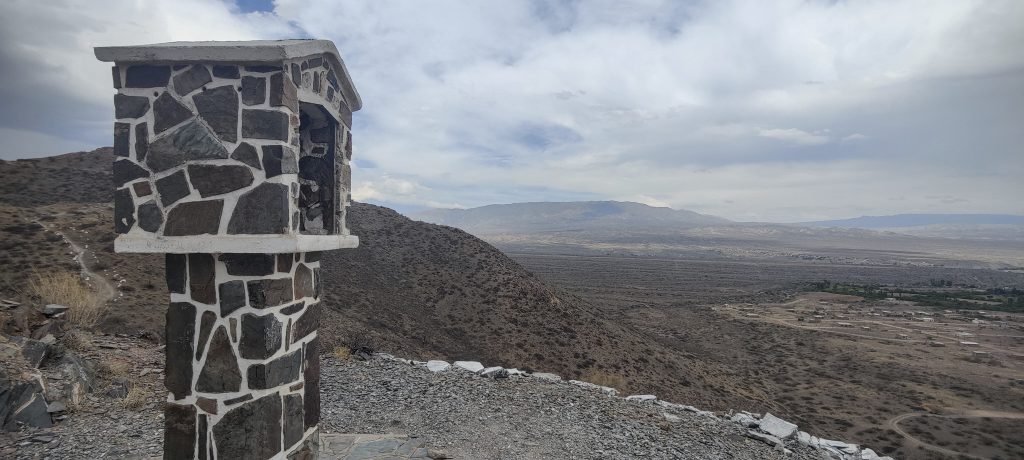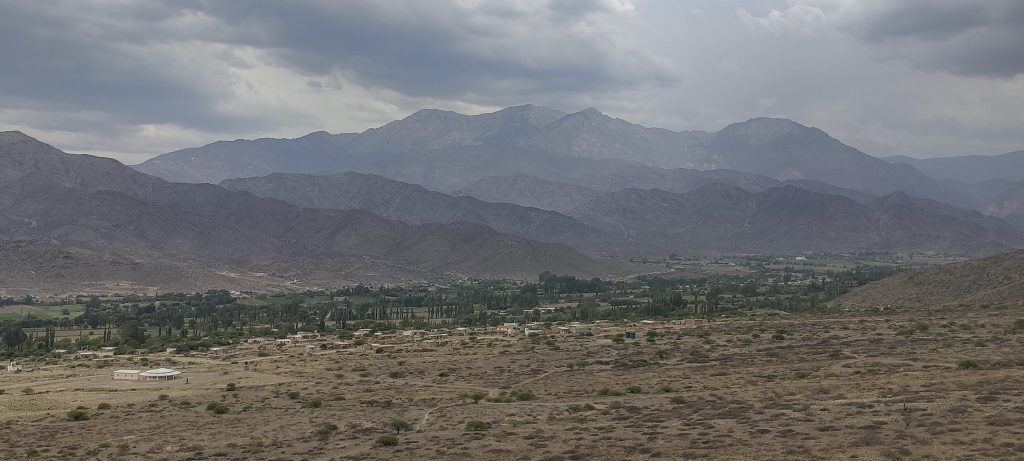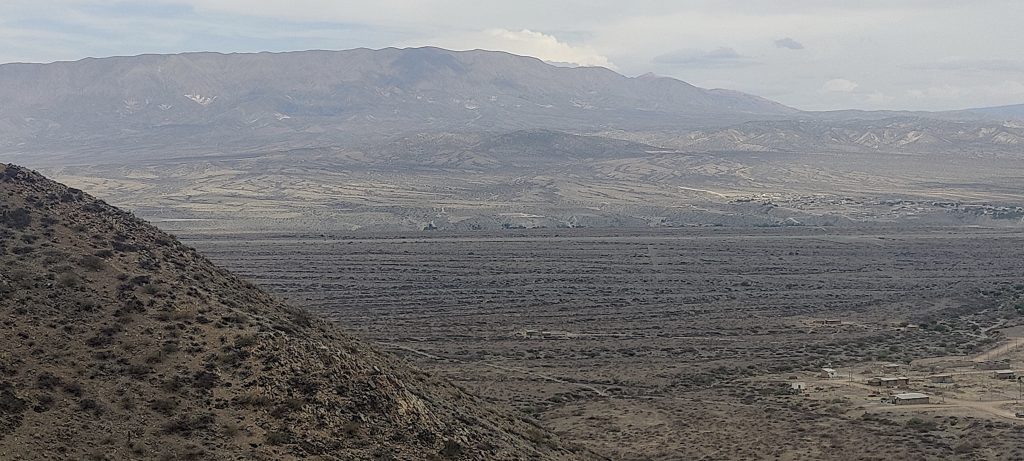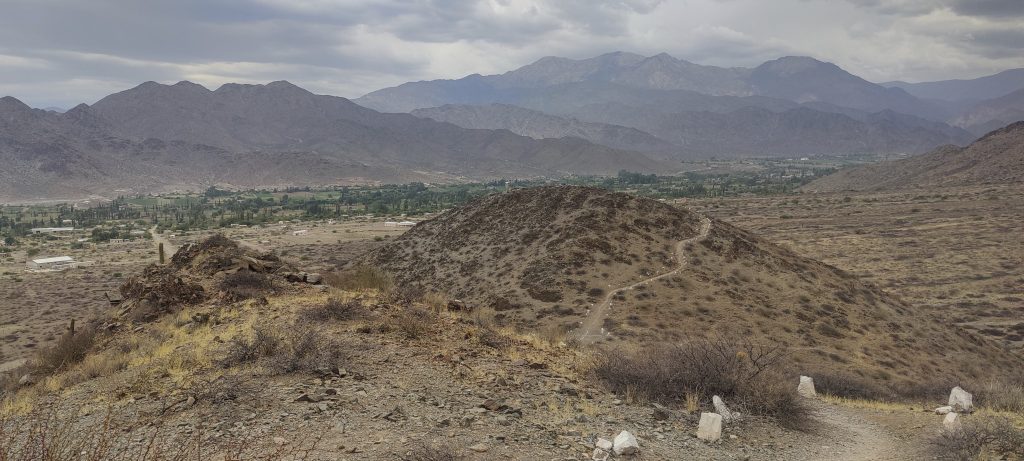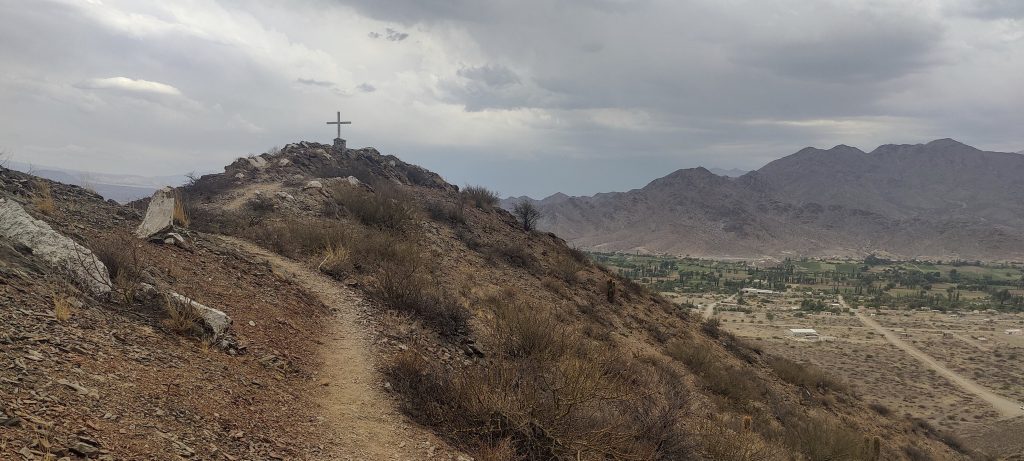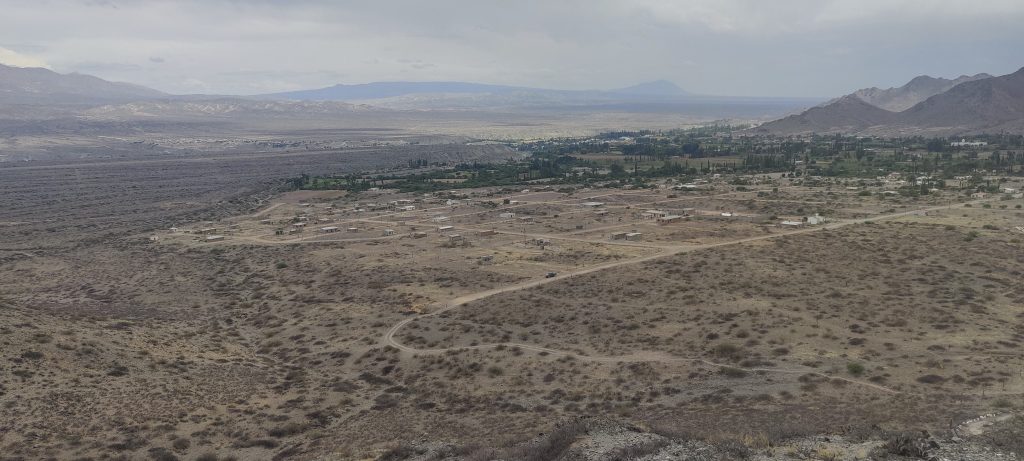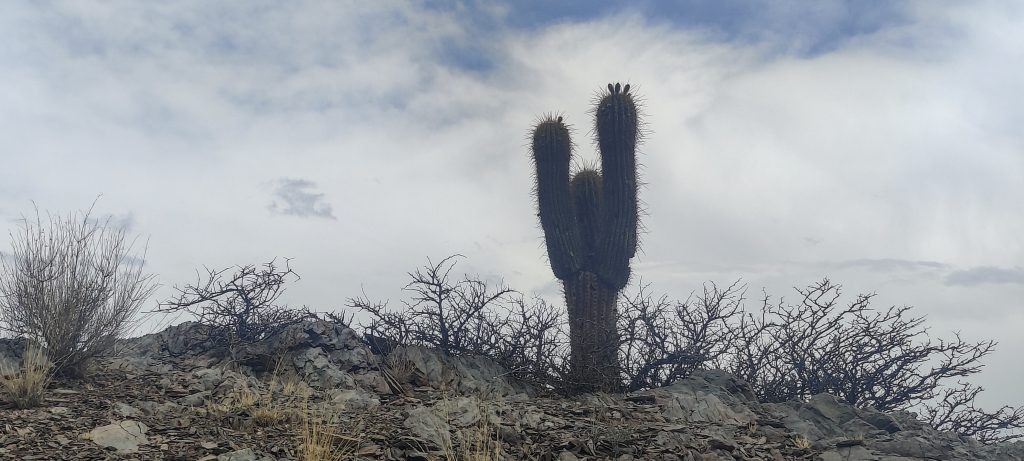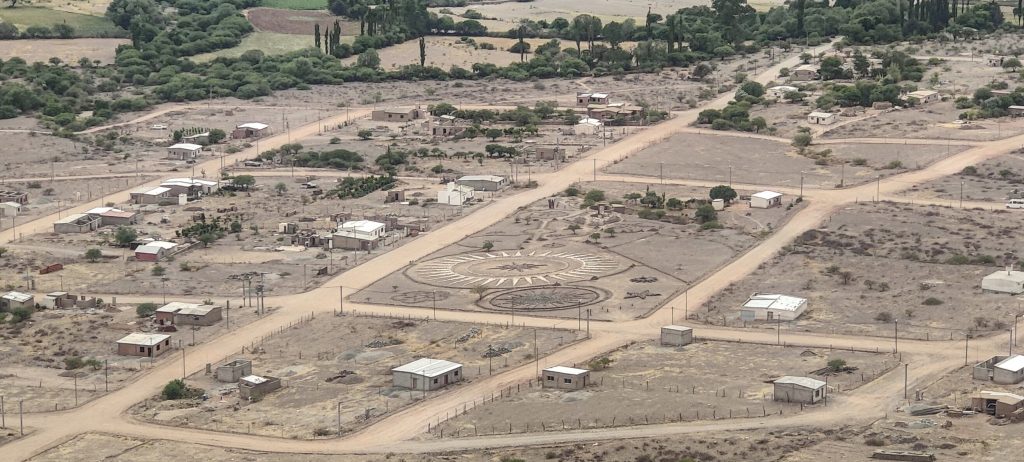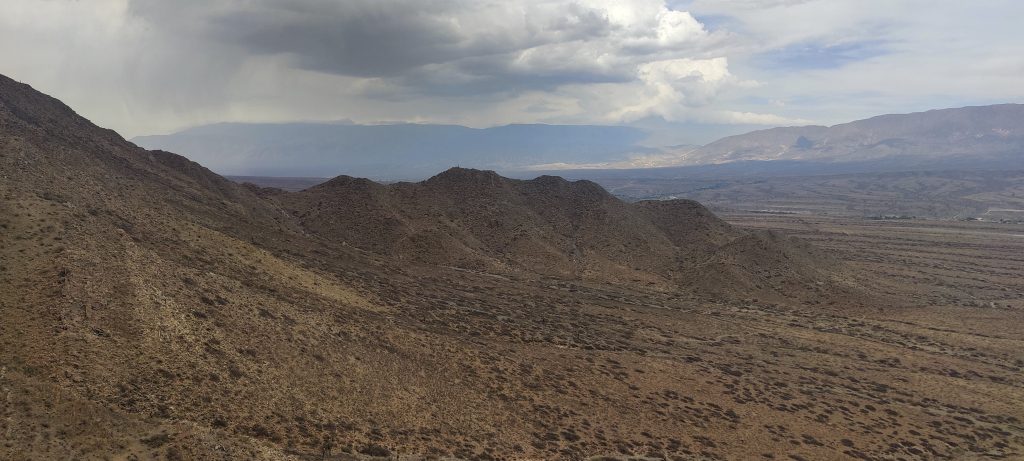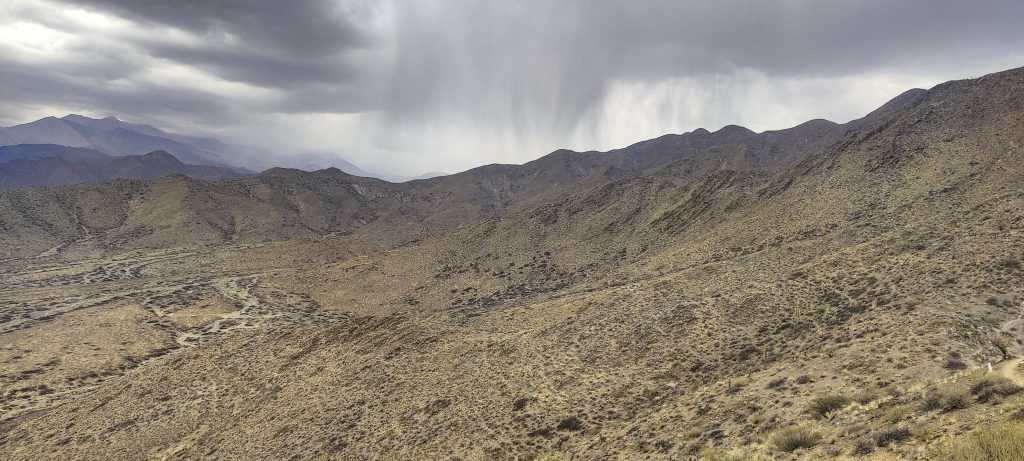 It would be possible to climb even higher, but it's starting to drizzle, and there will probably be another one and another one on the next ridge. So we're going back, and tomorrow morning we'll try to climb Cerro Malcante.