The forbidden fruit is sweeter, and Cerro Malcante also intrigues us more than the other mountains. We arrive early in the morning, park the car on the side of the road, and a few minutes later we are climbing up the steep slope. So far, no one has stopped us, but a few hundred metres up, we look down and see another car pass by. But here again, luck is with us, and the car drives on and off.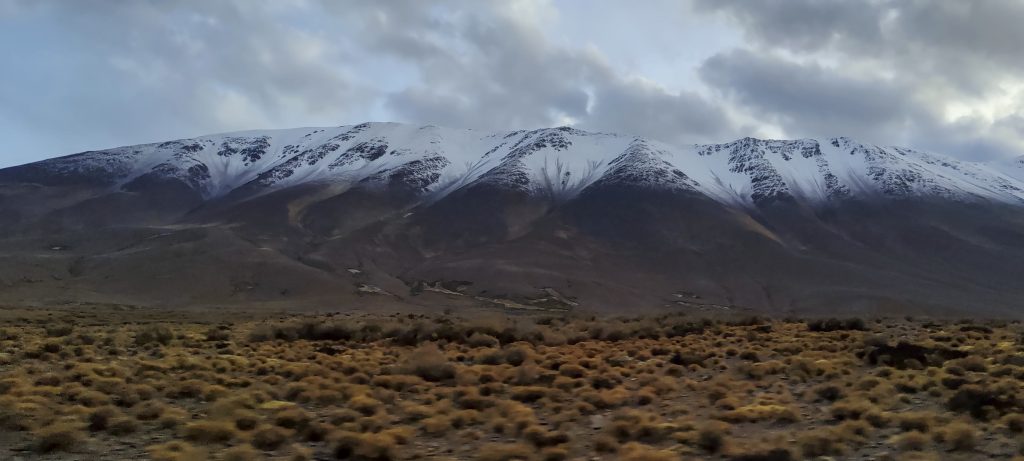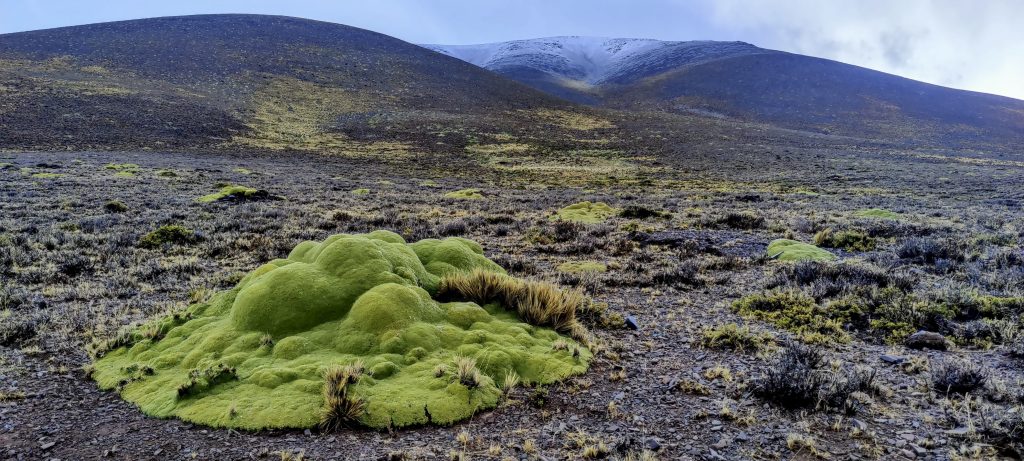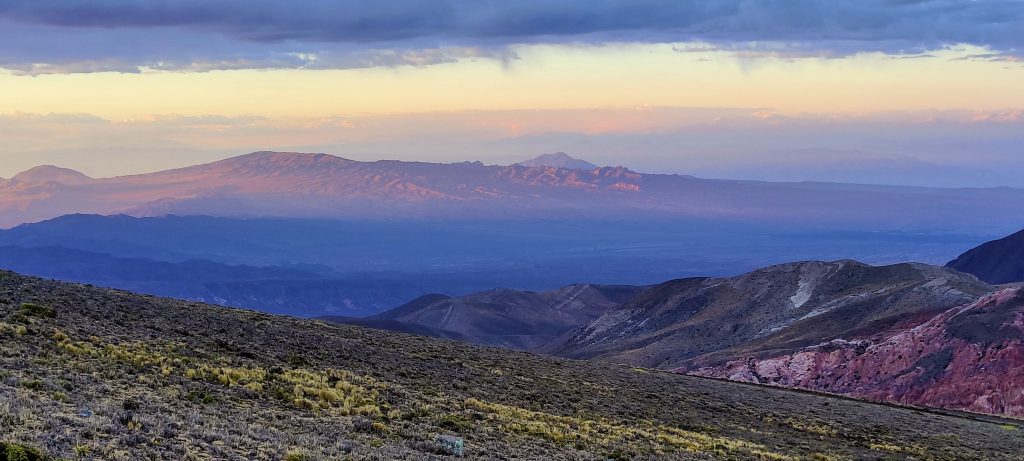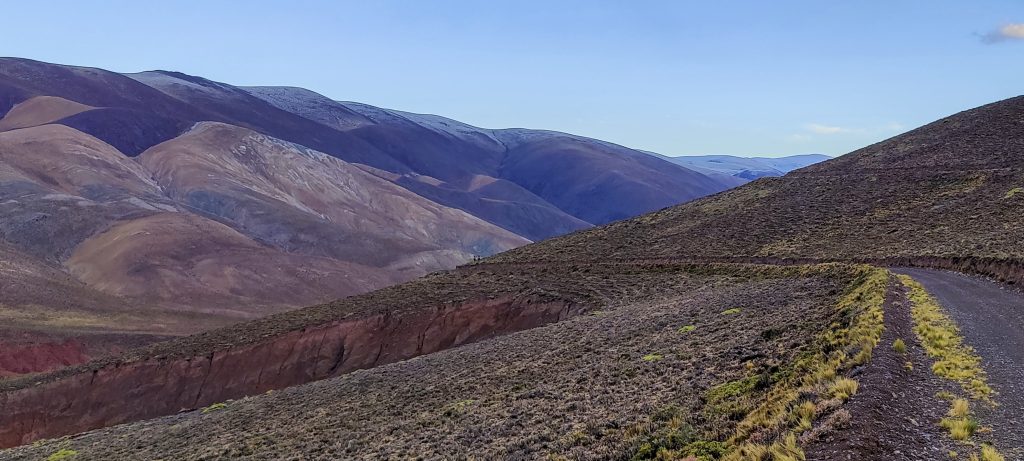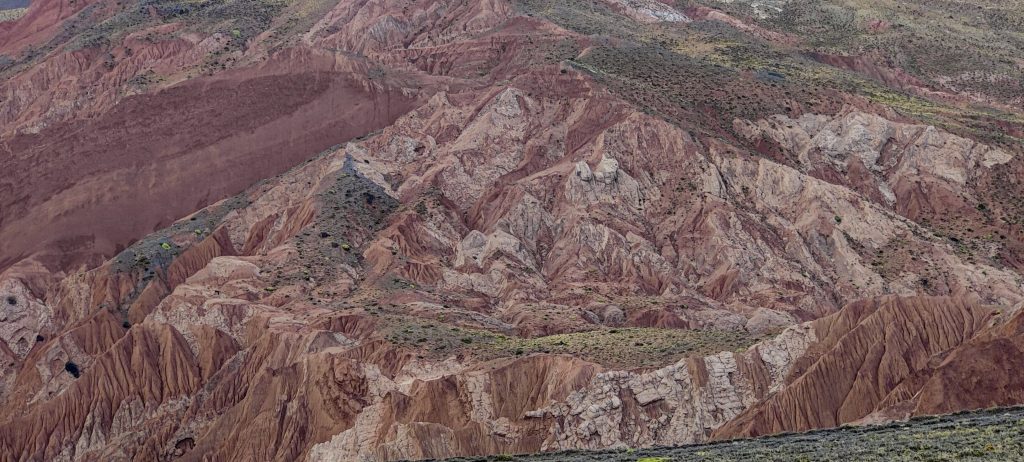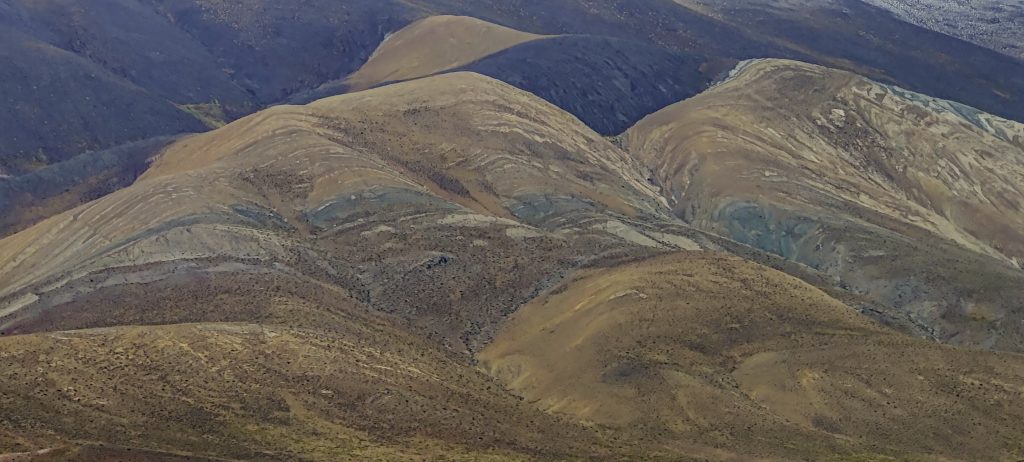 Admittedly, climbing the same slope over and over again would be rather boring if the surrounding views weren't killing you. Los Cardones National Park is a must-see for anyone who enjoys spectacular, colourful scenery… and cacti. The views make this climb top-rated and memorable.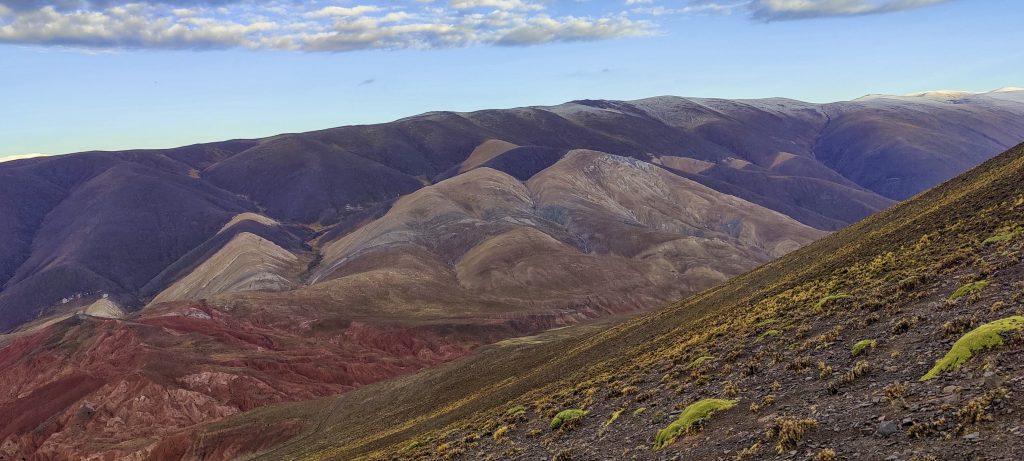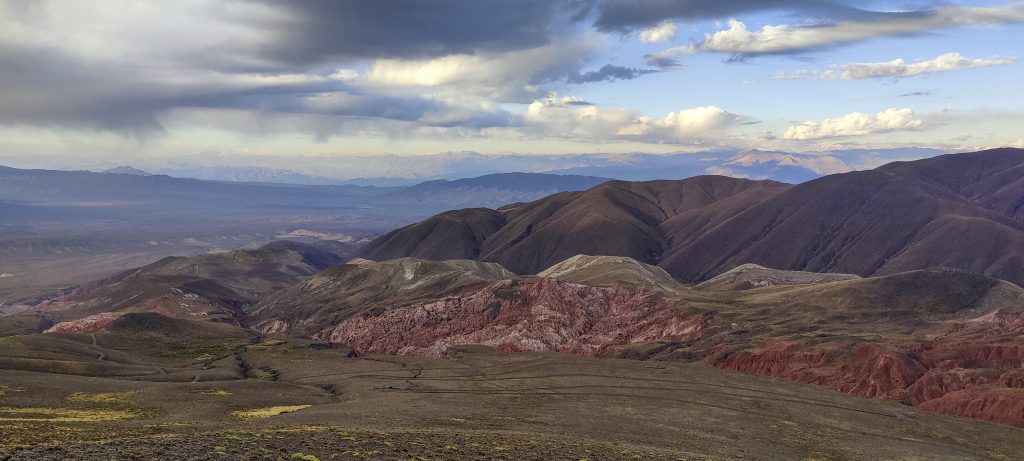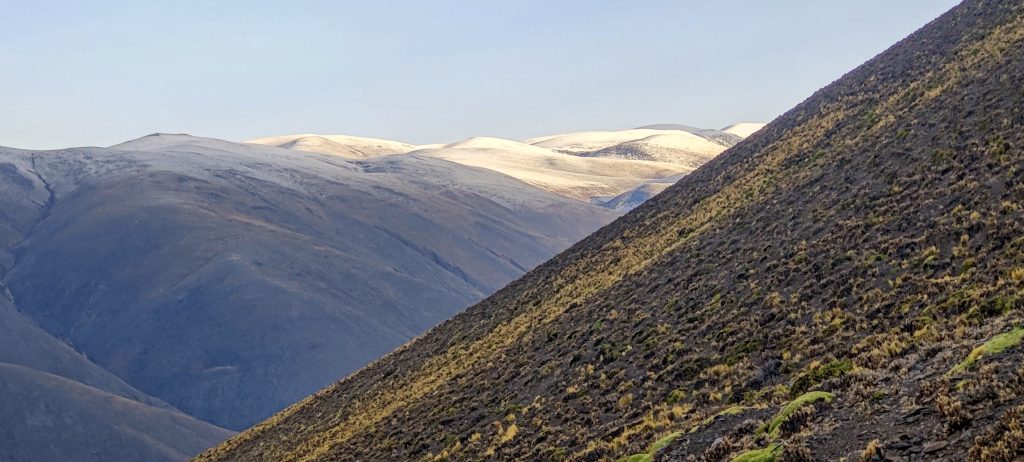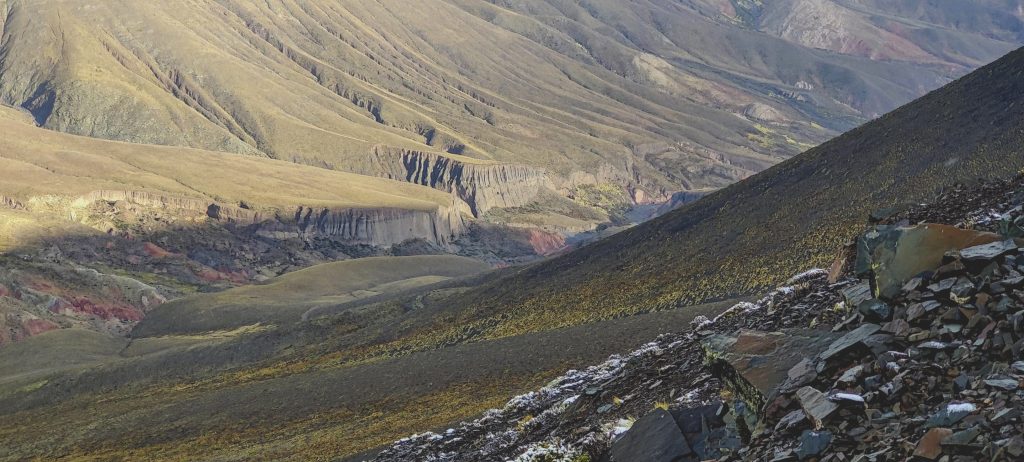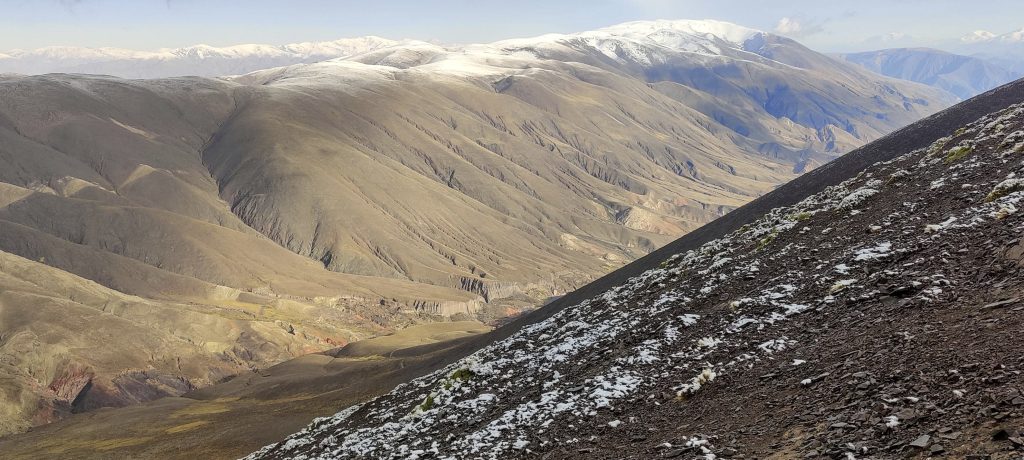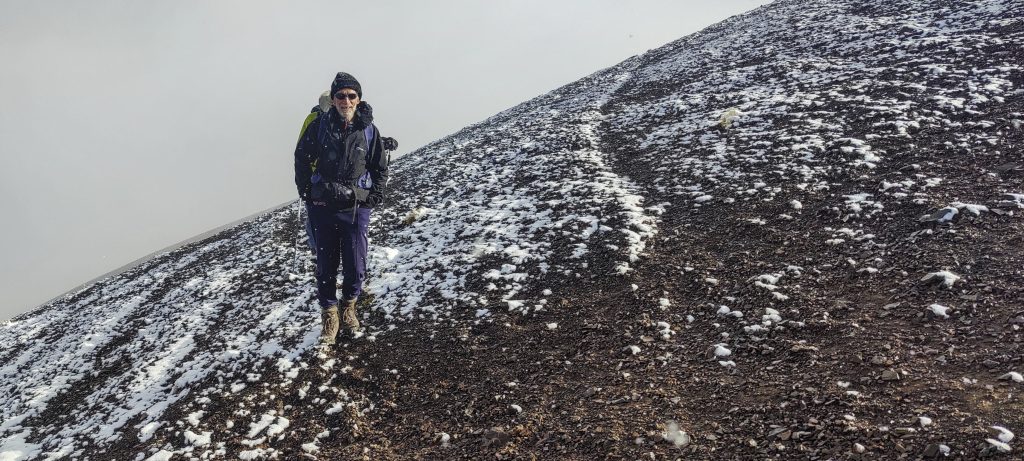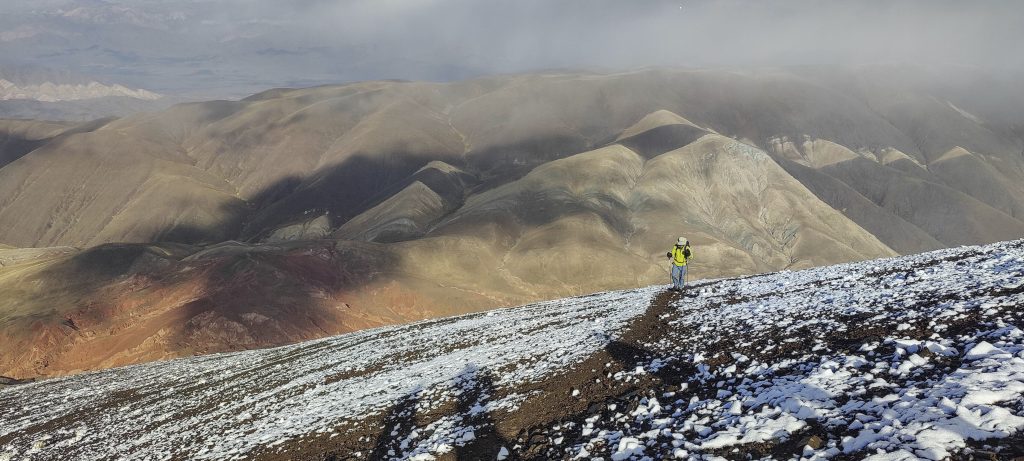 We zigzagged up the steep slopes. Somewhere around two kilometers' altitude, this would be the equivalent of an easy stroll; here it's a bit harder… Soon I reach 4807 metres and 81 centimetres above sea level, and with one more step, I have improved my personal altitude record (up to this point, it had been the top of Mont Blanc). I stop for a moment to celebrate and continue climbing, each step now a new personal record.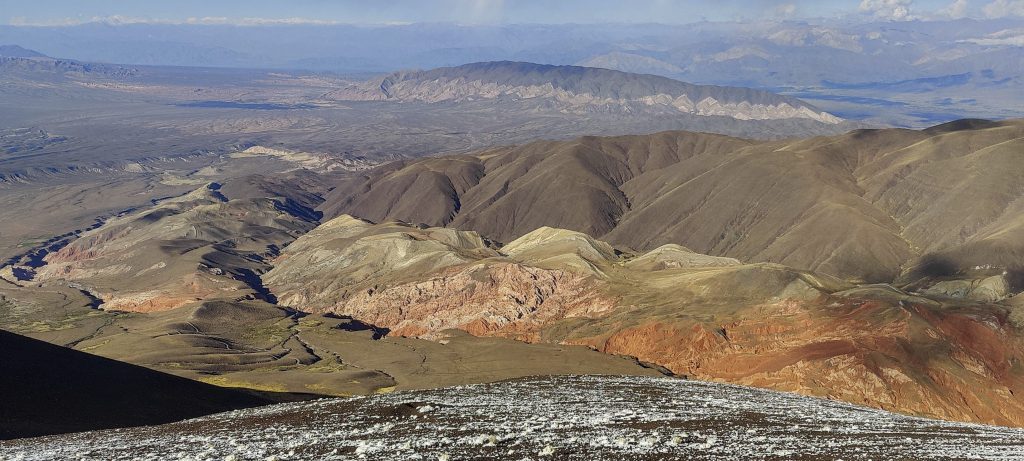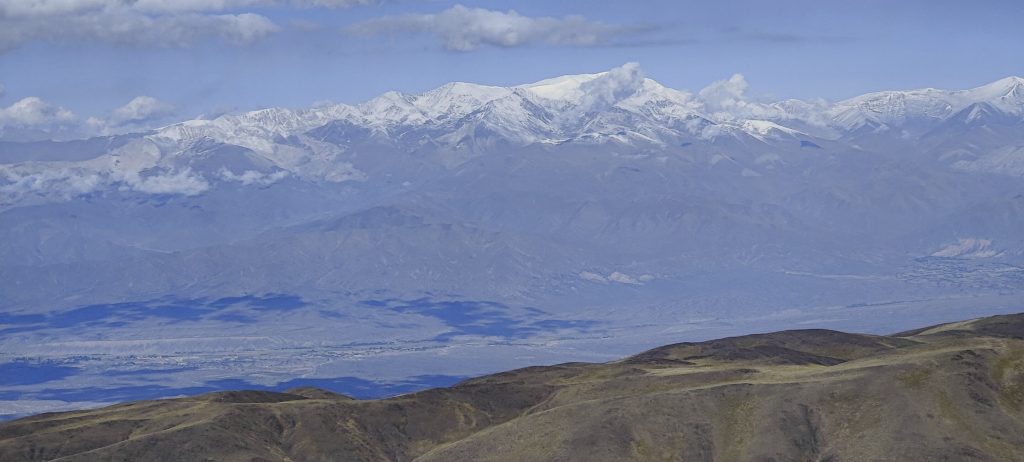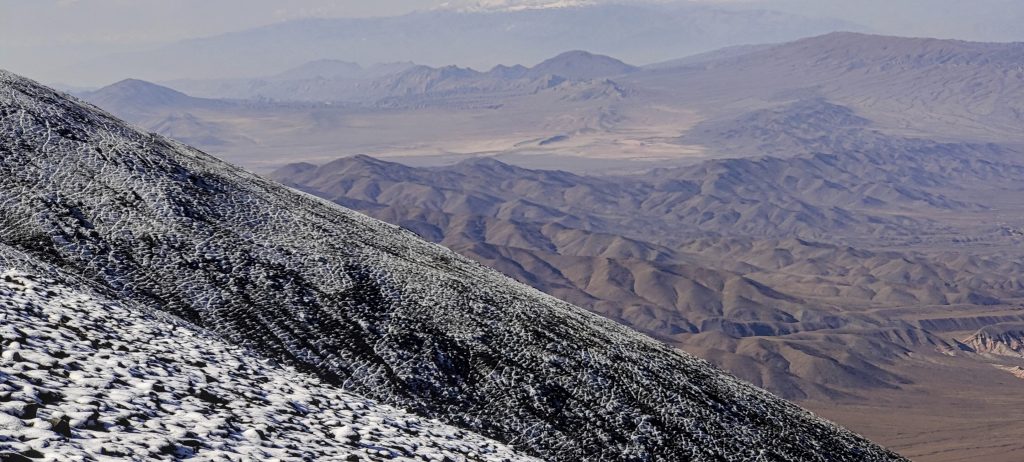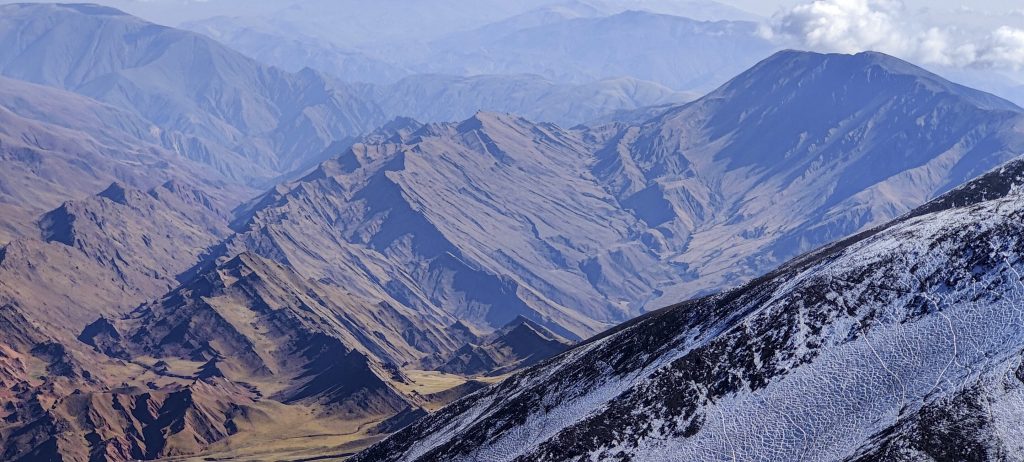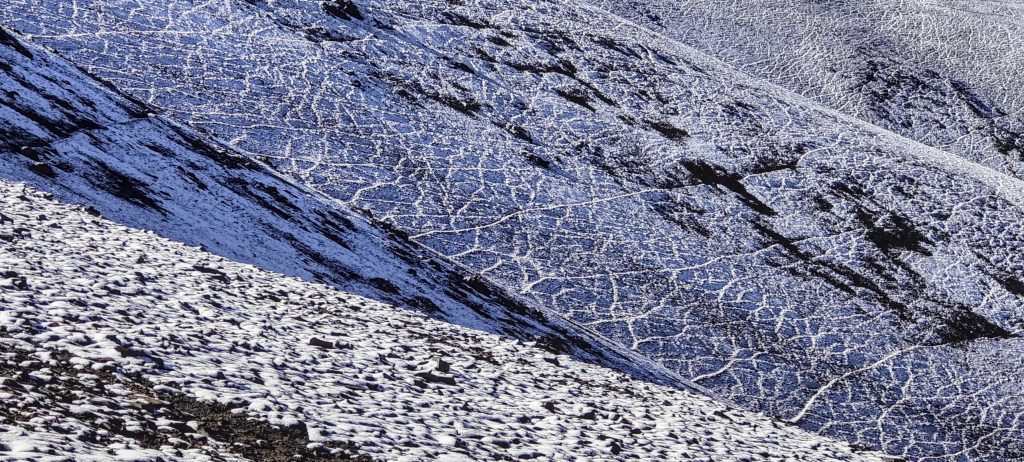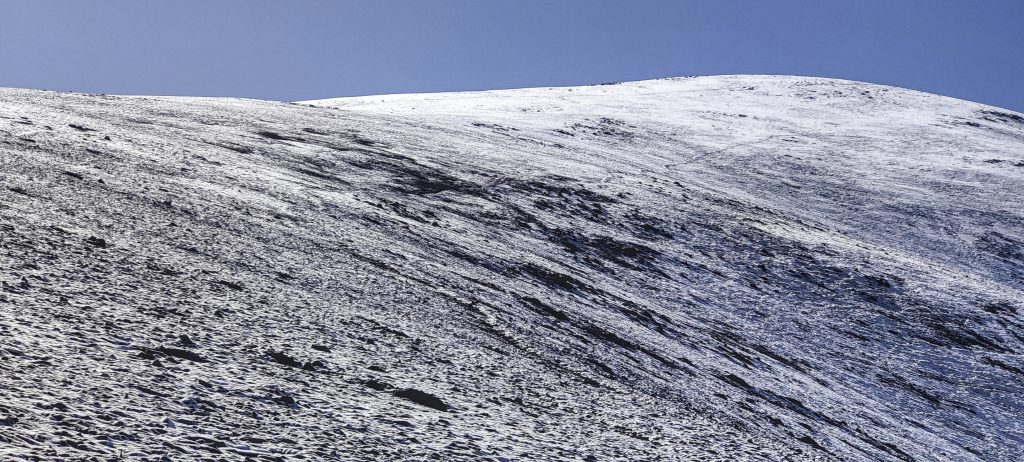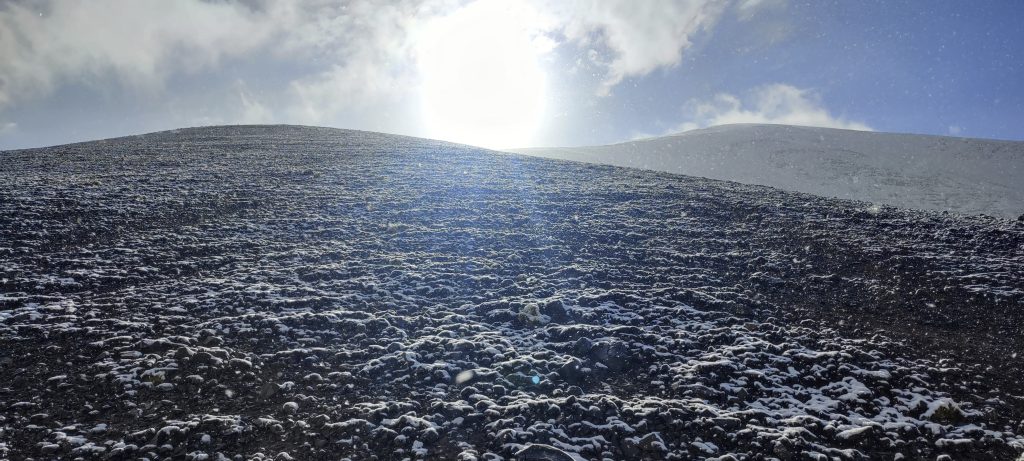 A couple of hundred metres before the summit, clouds start to gather on the other side of the ridge. Franco shouts that it's not right, but we all keep climbing. We all know that we have to hurry, but the reality is different; we are climbing as fast as our physiology allows.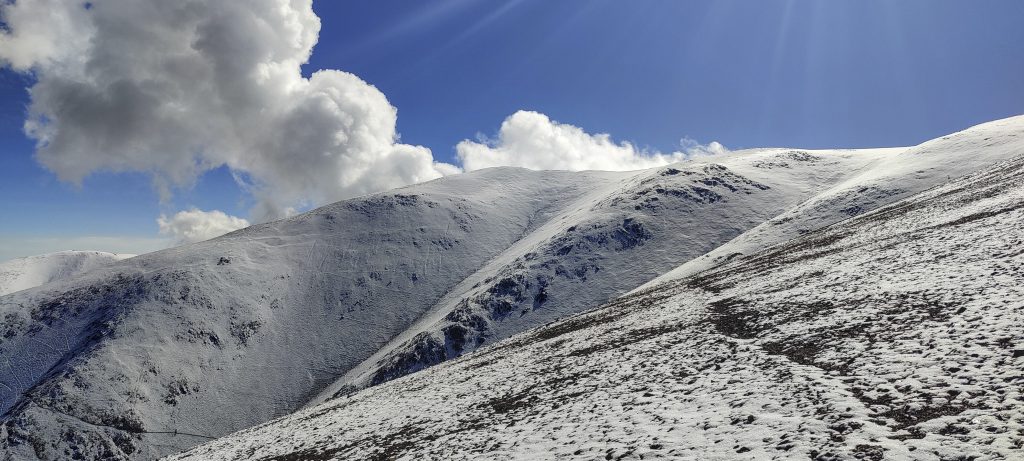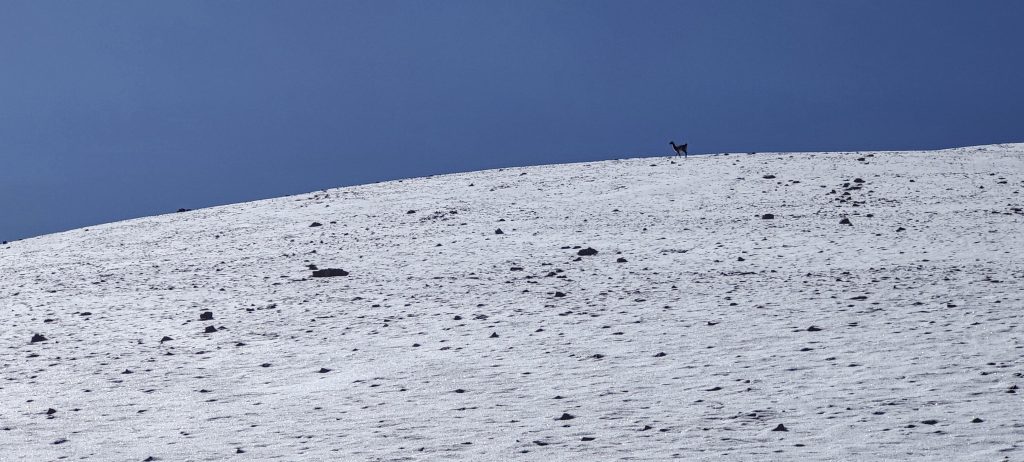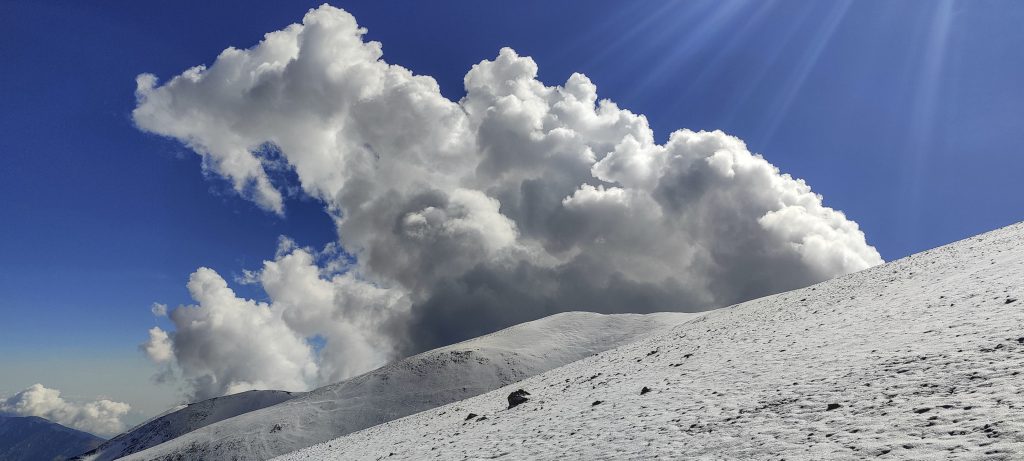 We are approaching something like a peak; unfortunately, this is just another bump on the ridge. A few hundred metres more, and we reach the antennas. I did not expect to find them here. At one of the antennas, Rob takes out a hand-level and compares the height with that of the cairned summit. Low clouds make visibility difficult, and we are in a hurry because of the electrified air, but Rob confirms that the elevation at one of the antennas is a metre higher than the summit marked by the cairn. We hastily take a photo and run away from the epicentre of the electrostatic charge.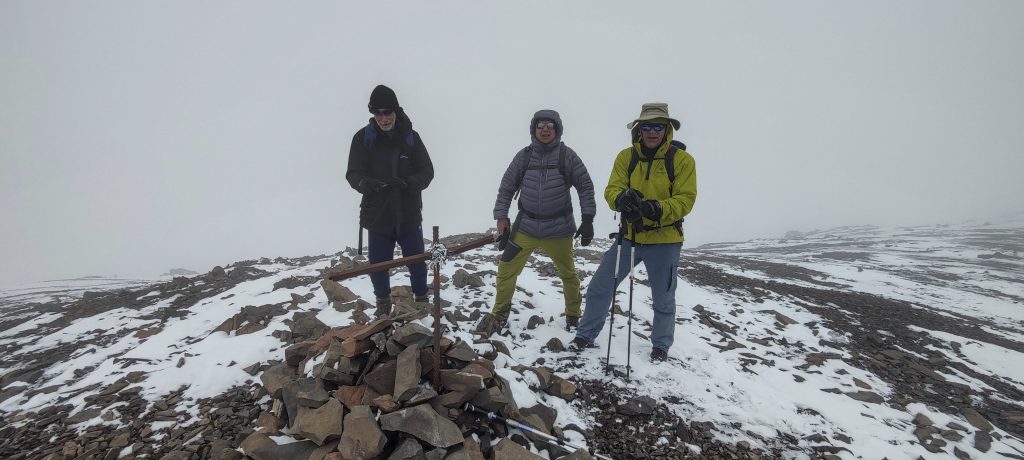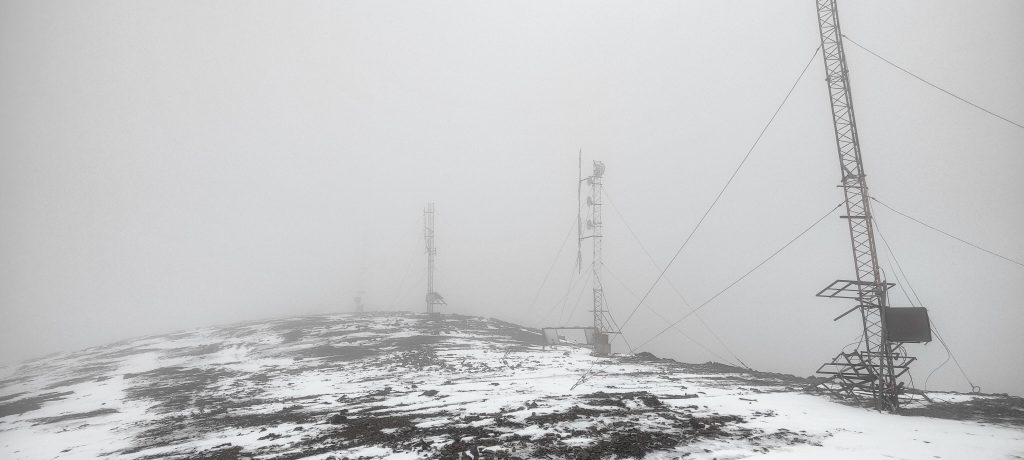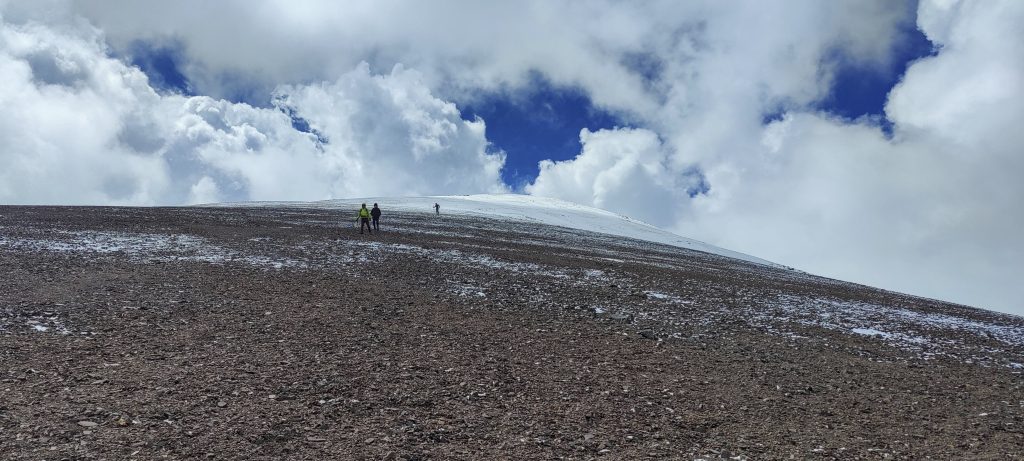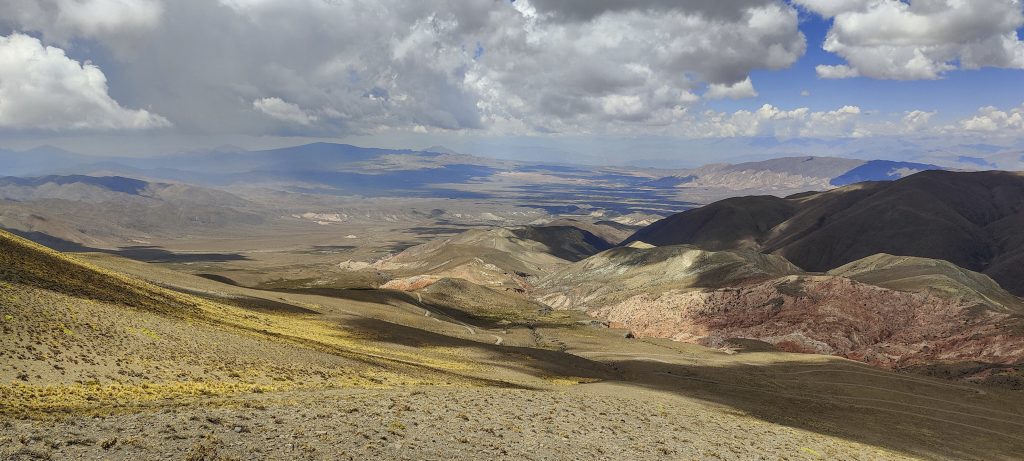 We are climbing down in a straight line instead of zigzagging and going quite fast. The surface is slightly snow-covered and soft as a carpet. If not for the lack of oxygen, one could run like a sprinter, but we can't. We return to the car and enjoy the impressive views of Los Cardones National Park as we drive. Overnight stop in Cafayate and then mules and the muleteer of Cerro Bolsón de los Cerillos are waiting for us. In a couple of days, we will try our strength and luck on this peak.