Very prominent peak, one of the world's top 100 by prominence. No other reason was needed to climb it. We are little acclimated from the previous two mountains – Cumbres Calchaquies and Cerro Malcante; and only need a good weather window. And here we go: Sunday morning should be fine for summit. Franco arranged mules, and we headed toward this huge mountain range.
Day 1. Begin at El Tesoro farm at 2628 m and 6h00 climb to lower camp at 4100 m.
Day 2. 4h00 climb to high camp at 4700m.
Day 3. 6h35 ascent to 5550m summit, 3h25 descent to high camp at 4700m.
Day 4. 6h00 hike to the El Tesoro farm at 2628 m.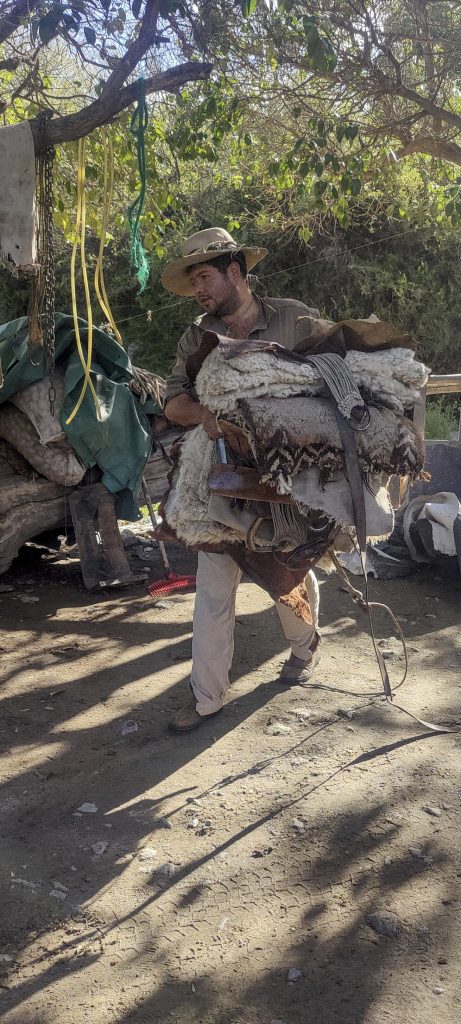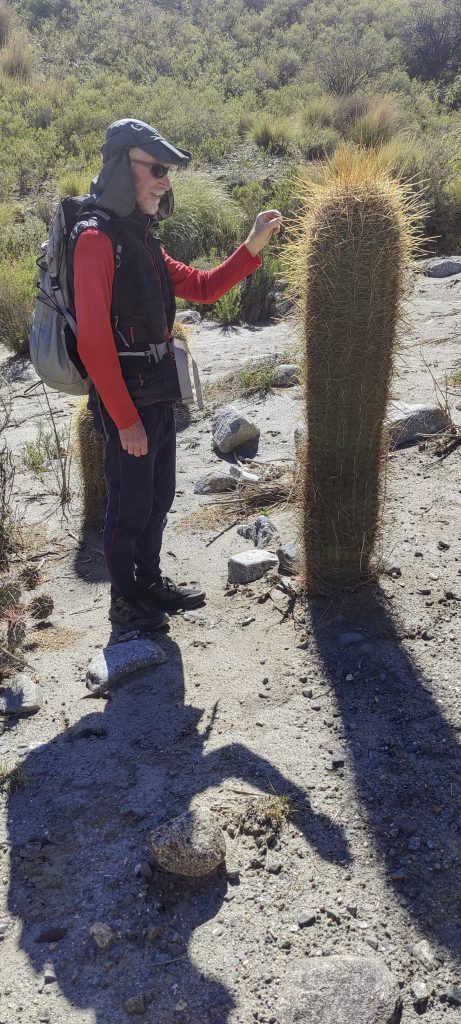 Day 1
On a gravel road, we arrive at the El Tesoro farm, at 2629m, where Willy and four mules are waiting for us. One mule will carry Willy, another will carry Rockinstraw to the higher camp, and two more mules will carry our gear and food. Preparations are underway; Rob and I are no longer waiting. We agree to wait for the mules higher up on the trail. We begin by walking through a bushy riverbed, then through desert-like sand fields. The river and our paths diverge at 3050m. We climb on steeper slopes; the mules catch us and are hard to beat. We traverse the ridge up to the first camp at 4100m, where we pitch our tents and wait for dinner. We can walk, but Franco says that's enough for today.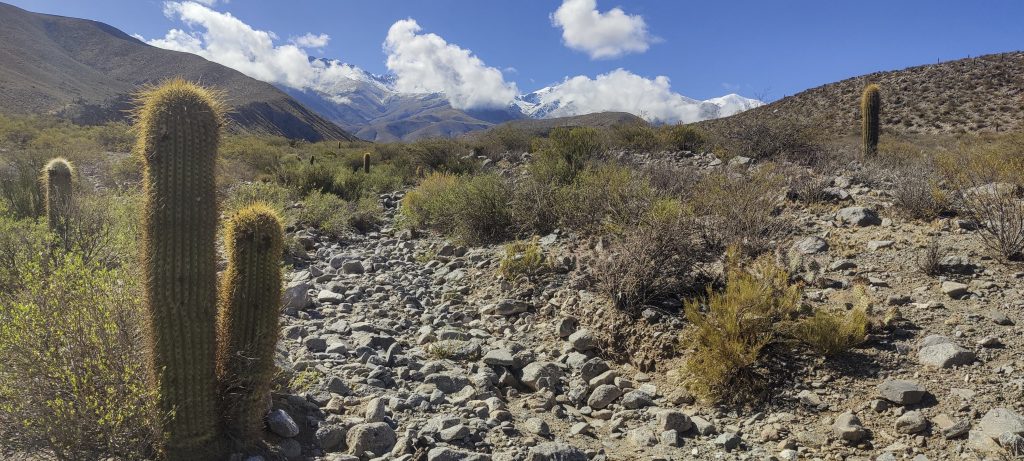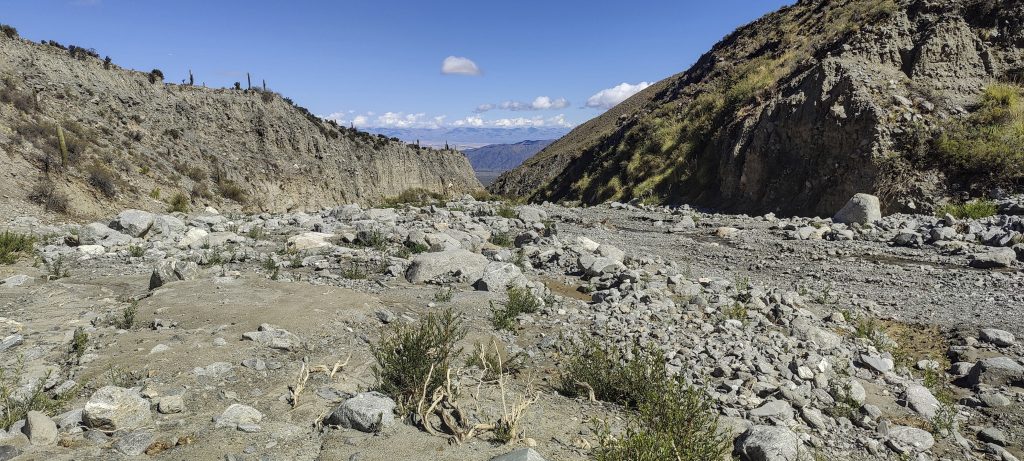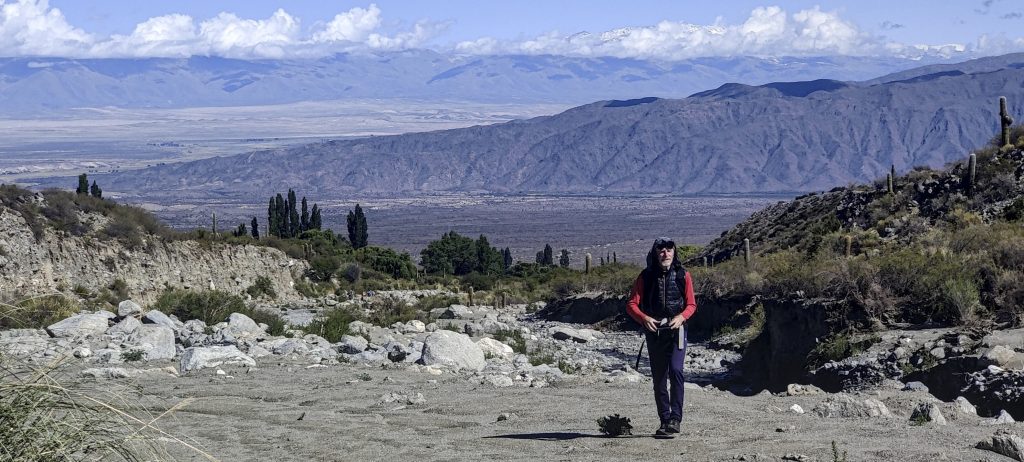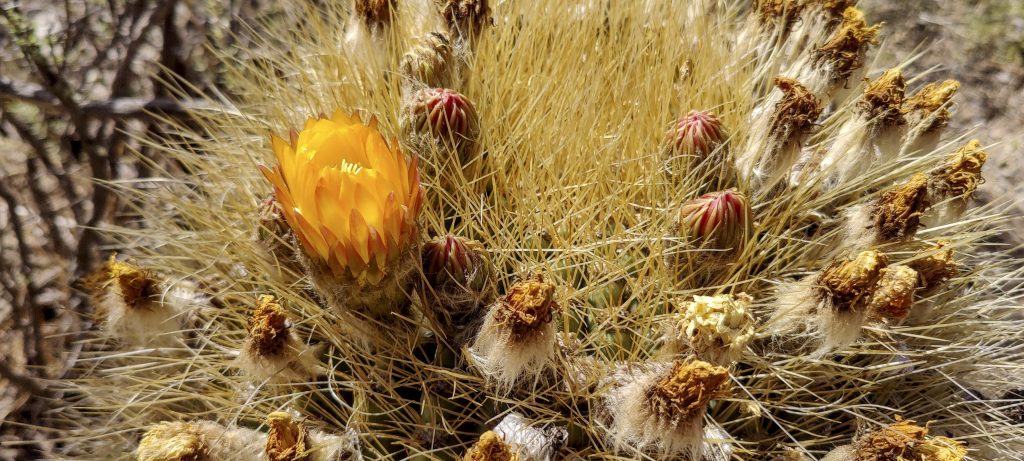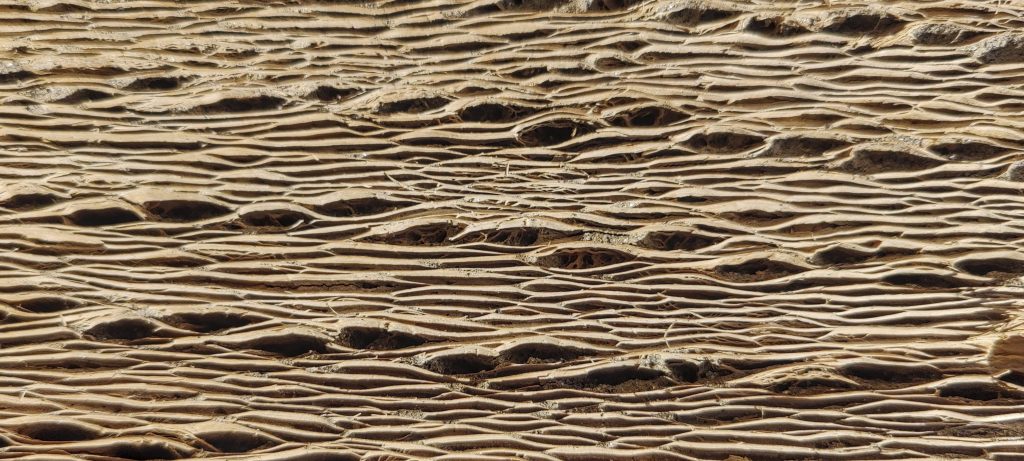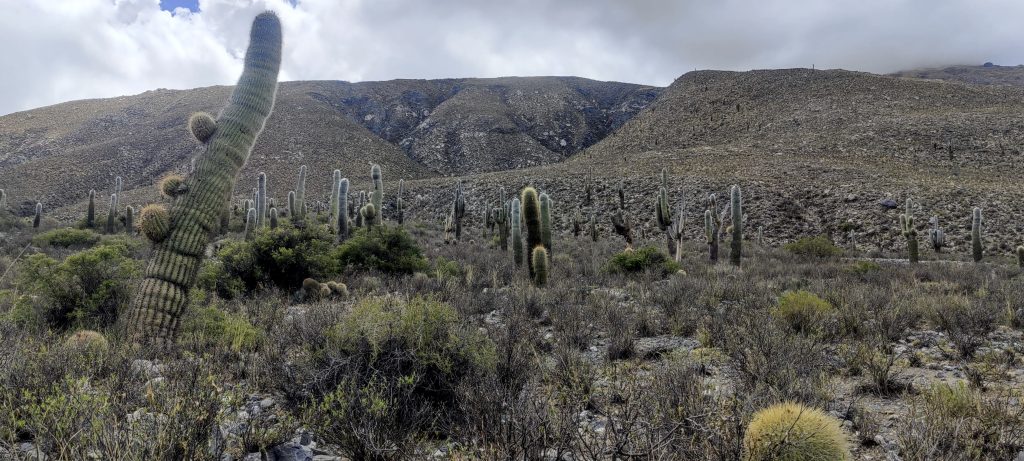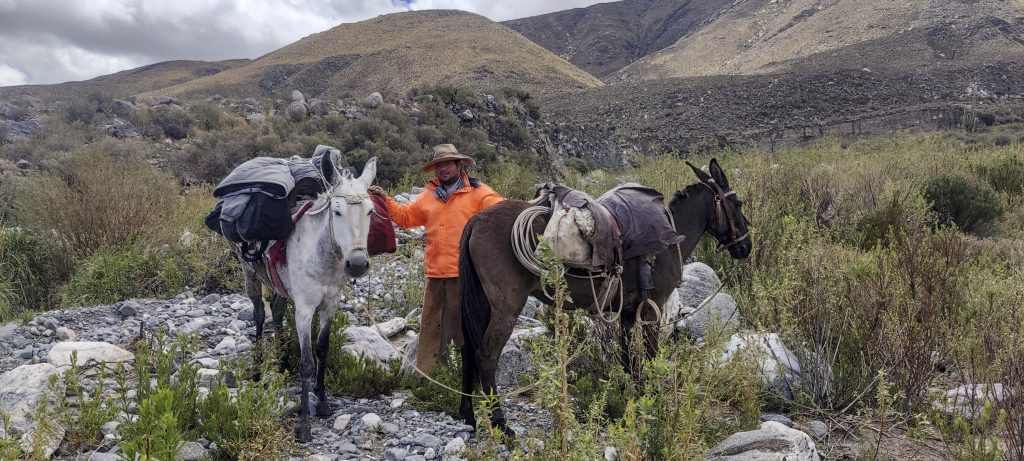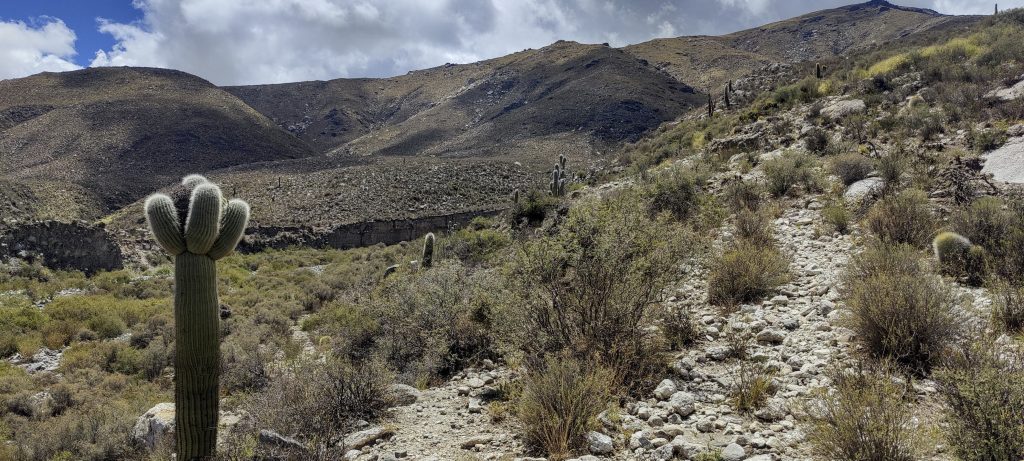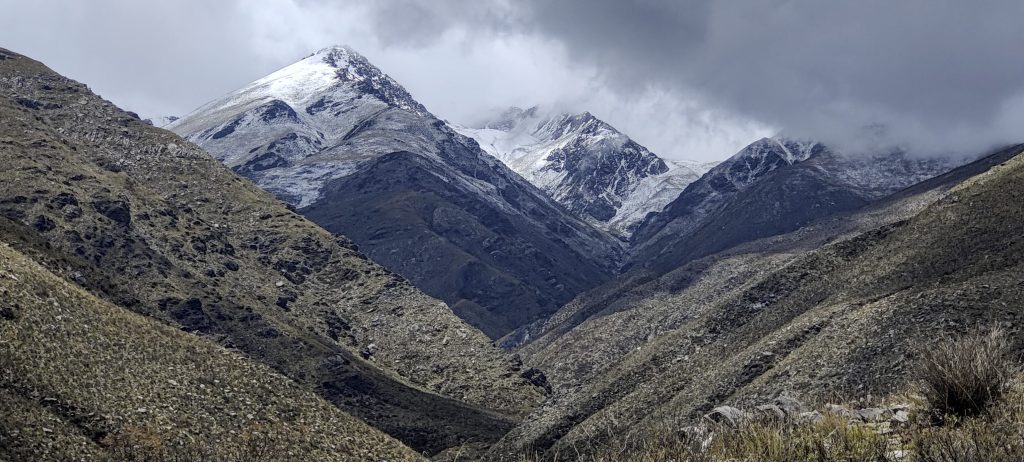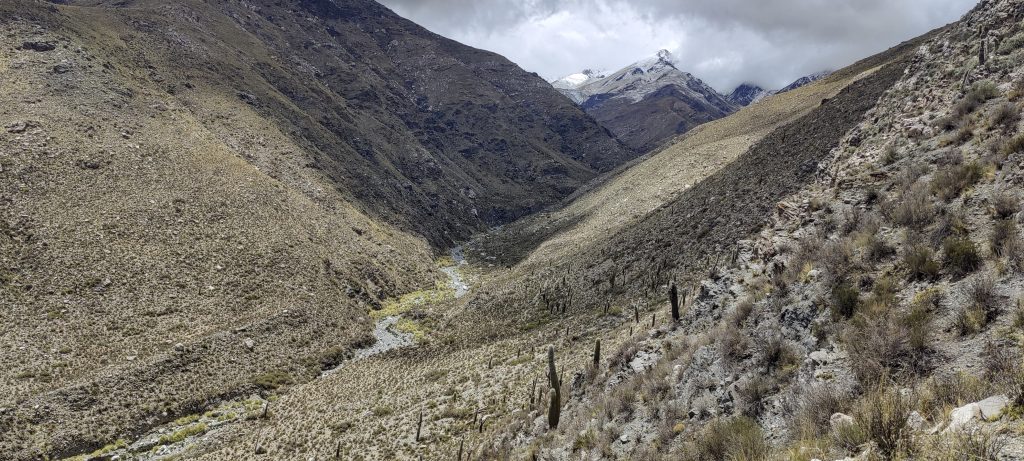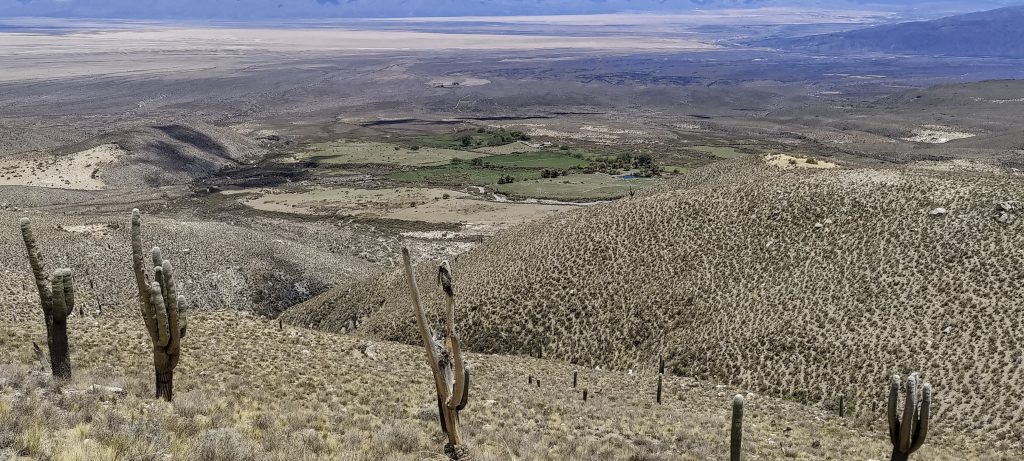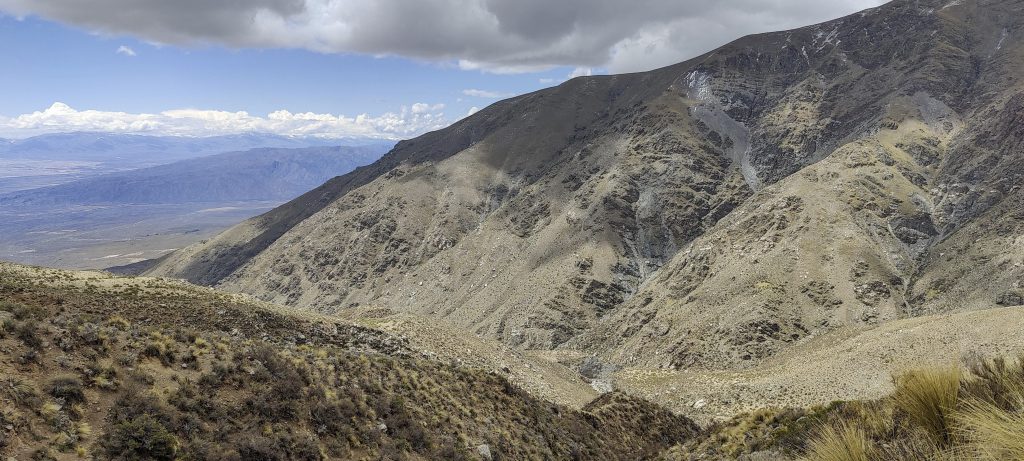 Day 2
We get up late, as the next camp is about four hours away. After breakfast, the mules' preparations begin. Rob and I get an early start. The mules catch up with us 250m up. We continue walking together. Like yesterday, we did a lot of traversing today. We arrive at the upper camp at 4700m after 4h30. Both the lower camp and the upper camp have a water source and enough space for many tents. And again, there is just enough energy for the climb, but Franco says enough is enough. We switch to acclimate mode and do nothing for the rest of the day.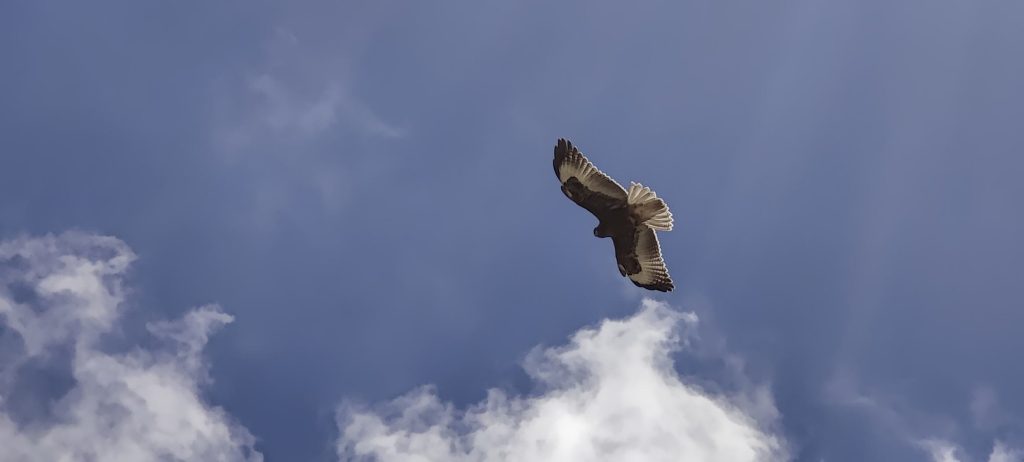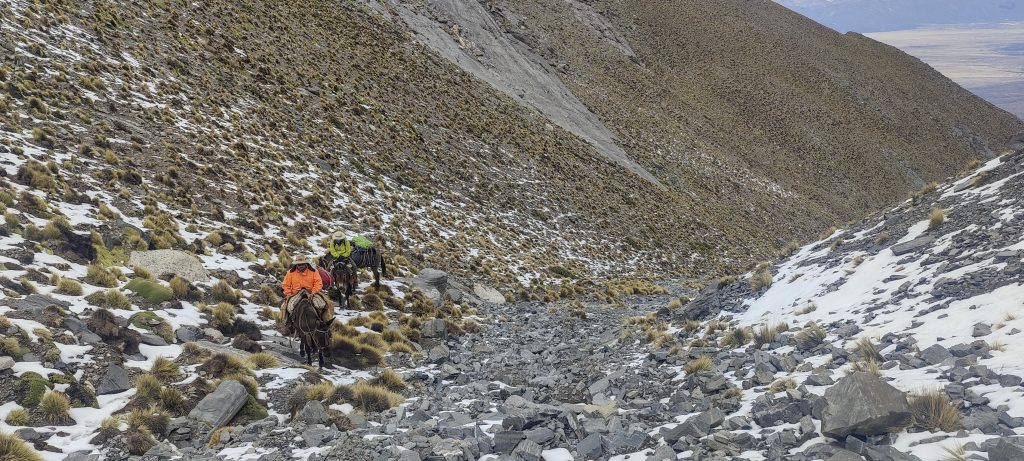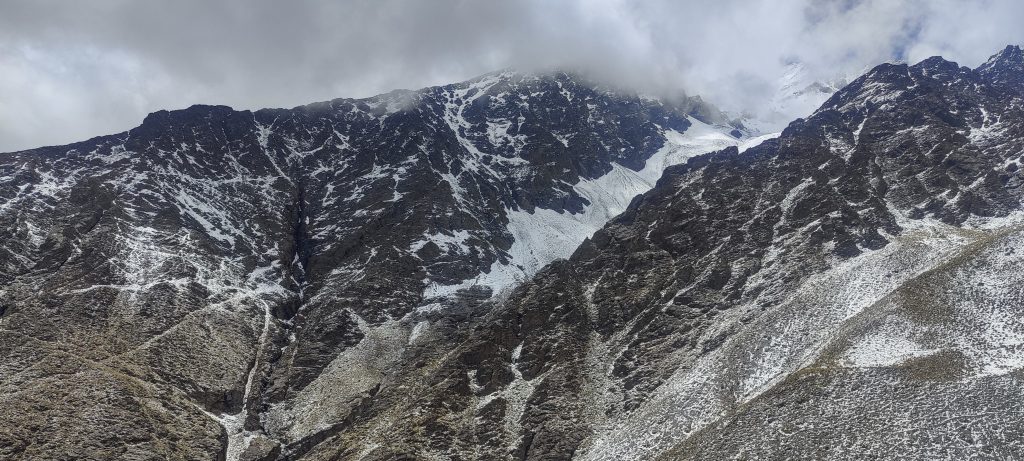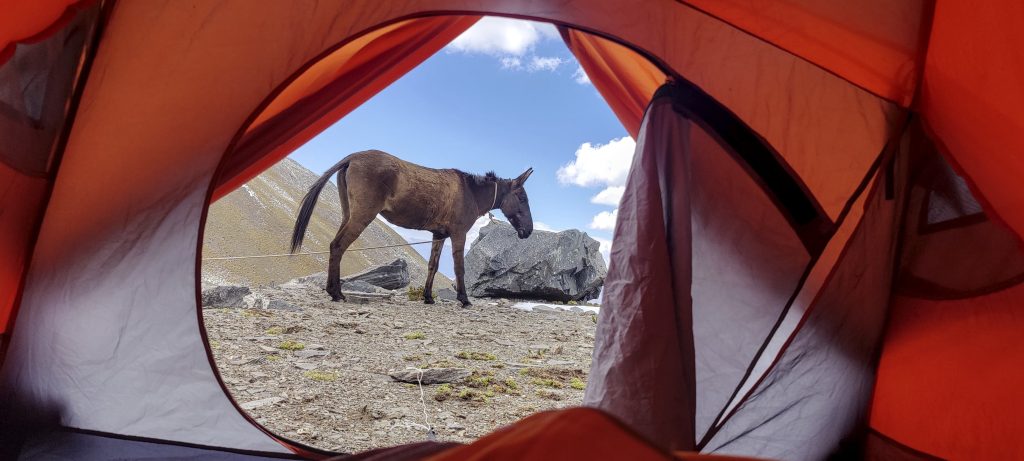 Day 3
We get up before sunrise, have breakfast, and climb up. I was prepared for low temperatures, but I really didn't need to. Well, you never know. We get over the first scree quickly. Then we followed the river and a steeper section, where we used crampons and an ice axe. The last not-so-steep valley leads to one of the many saddles where we turn right and climb up the snow-covered ridge. We are moving slowly for at least two reasons. Firstly, because of the altitude, the oxygen content is lower, and each step requires more effort. Second, the fresh snow is loose, and our feet occasionally sink deep into it.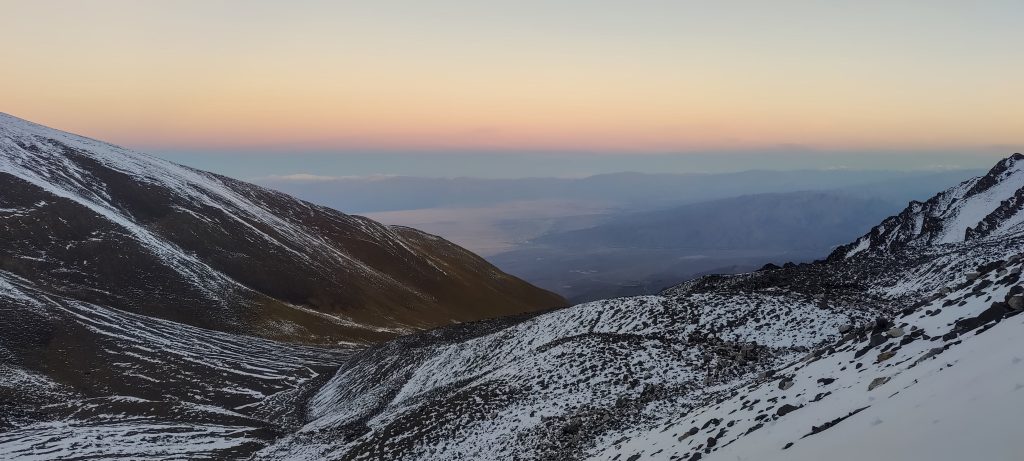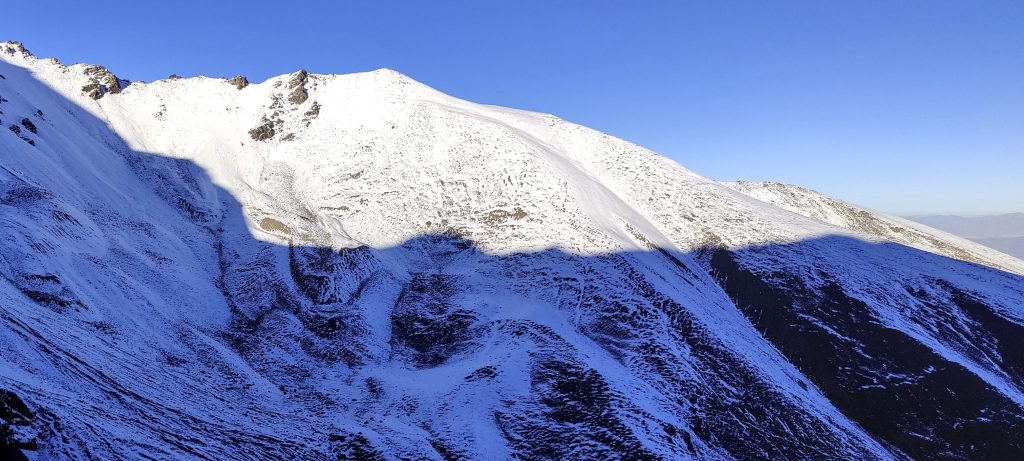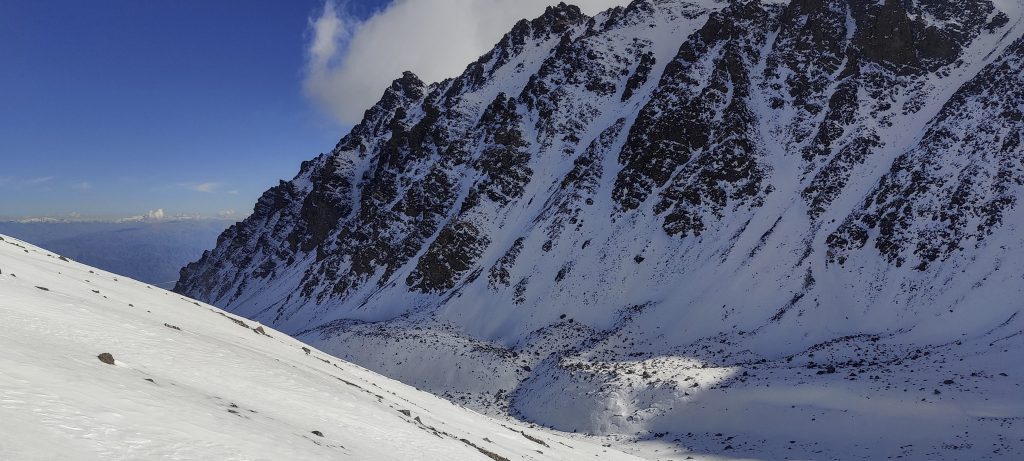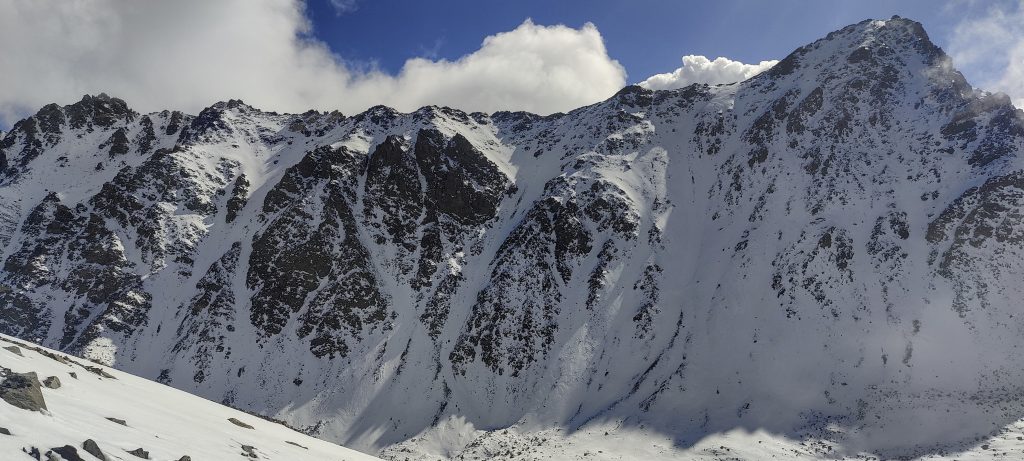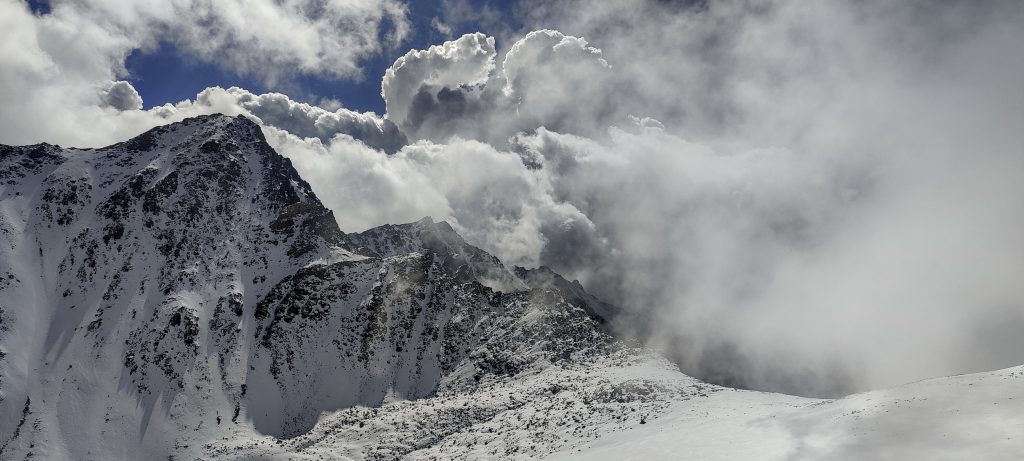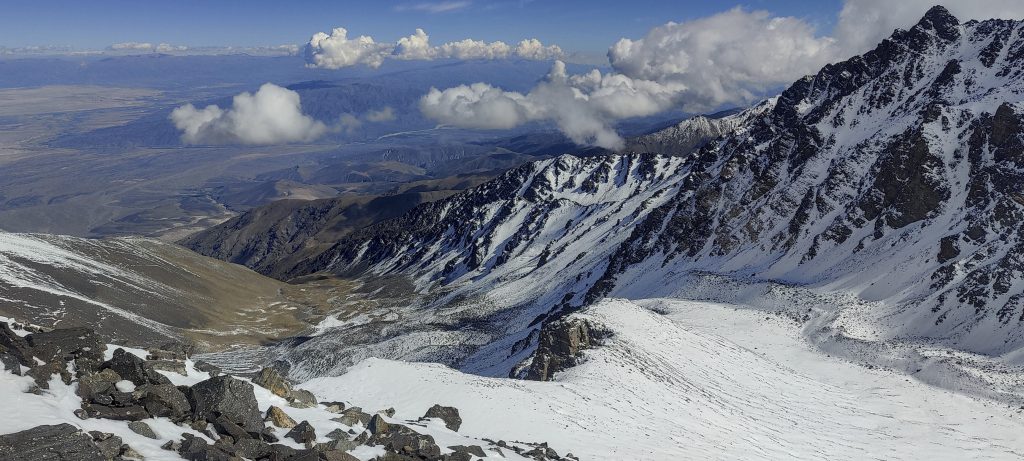 Slowly, step by step, we reach the top. It took us 6h35 from the higher camp. As in Cerro Malcante, we are accompanied by electrostatic… Franco asks us not to stay too long and to descend. So a couple of photos later, we sprint from the top. After a few hours, we reach the upper camp and rest. There's not much value in going lower, so we spend the night here.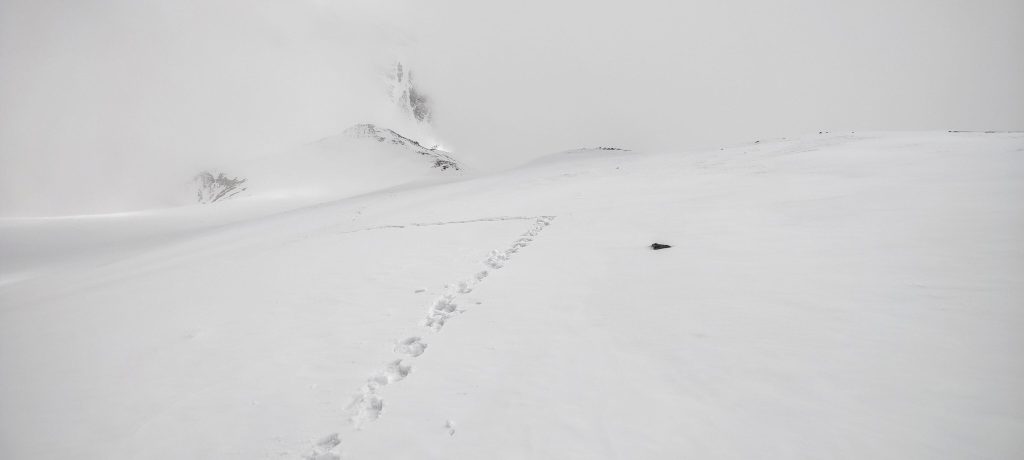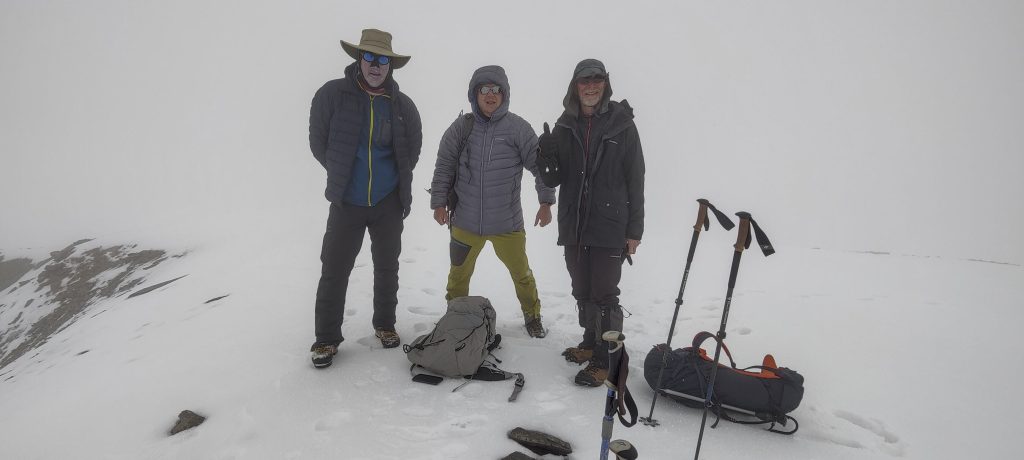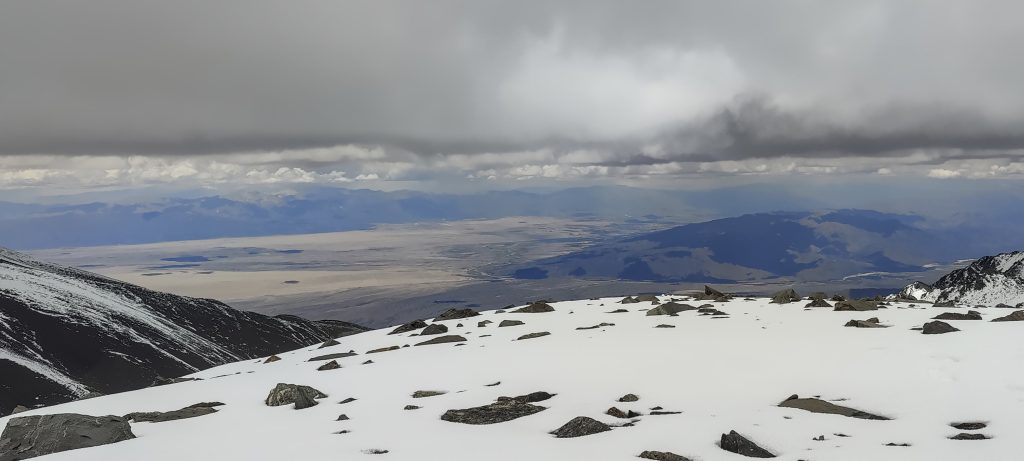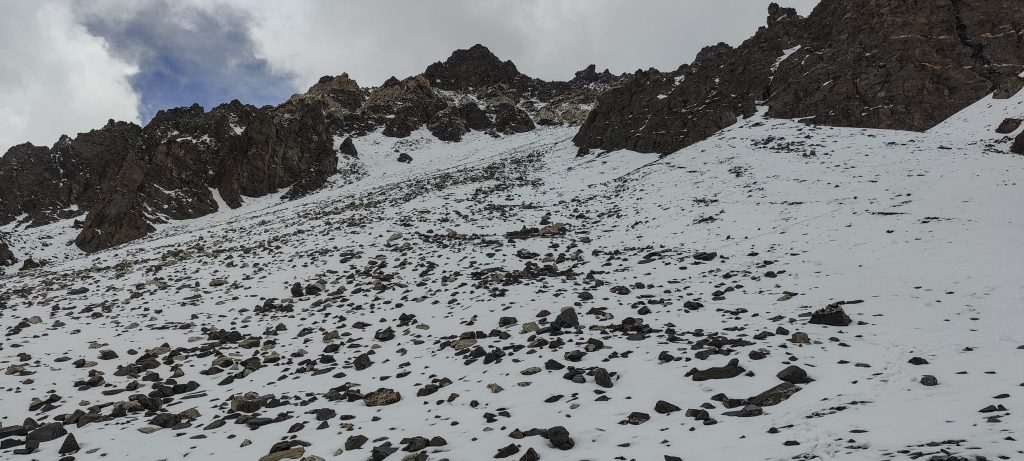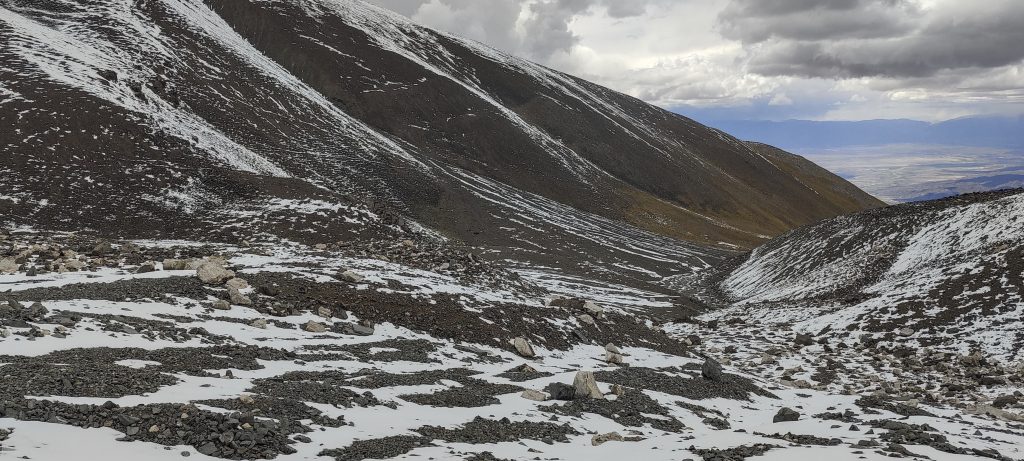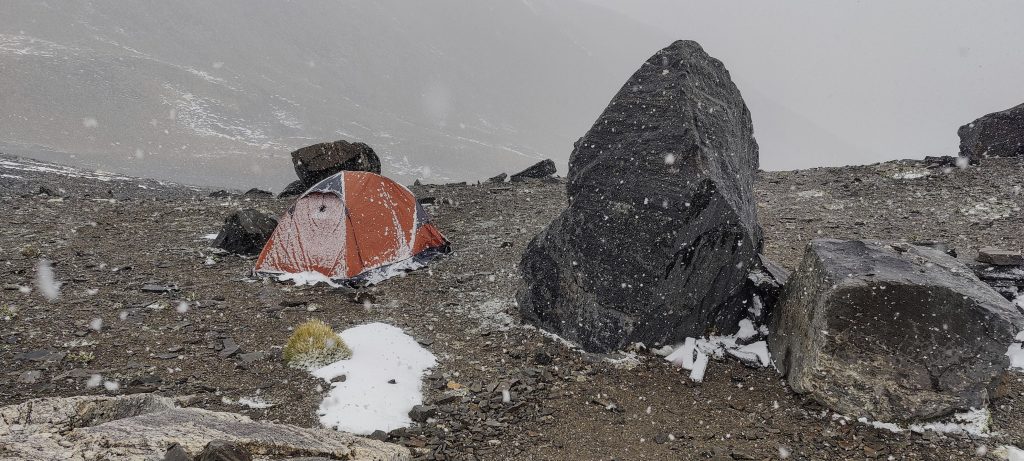 Day 4
We get up to make the most of the warmth of the rising sun, have breakfast, and pack up. Rob and I don't wait for the mules to be ready before we start climbing down. We basically descend the same trail as we ascended, shortening the route in few places. The route from the upper camp is not short but not difficult either; only the midday heat is a hindrance. We arrive at the farm in 6 hours, followed an hour and a half later by Rockinstraw, Willy, and Franco.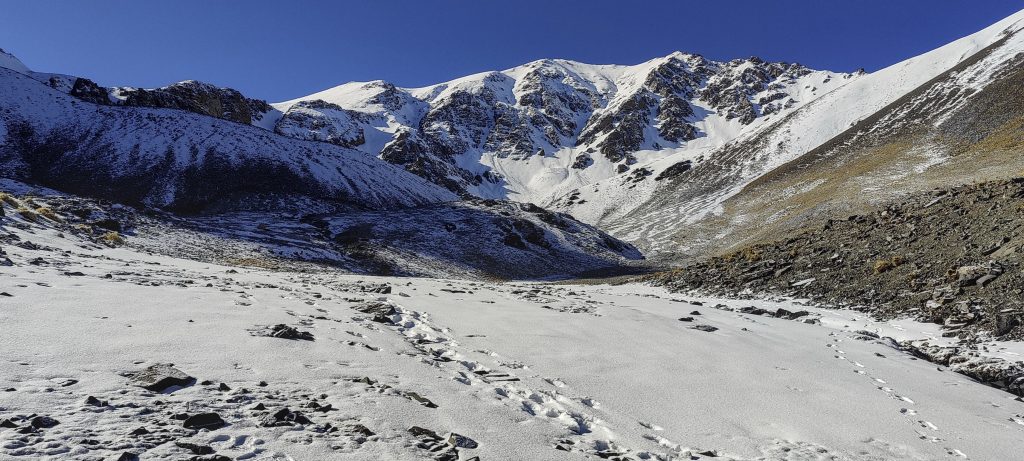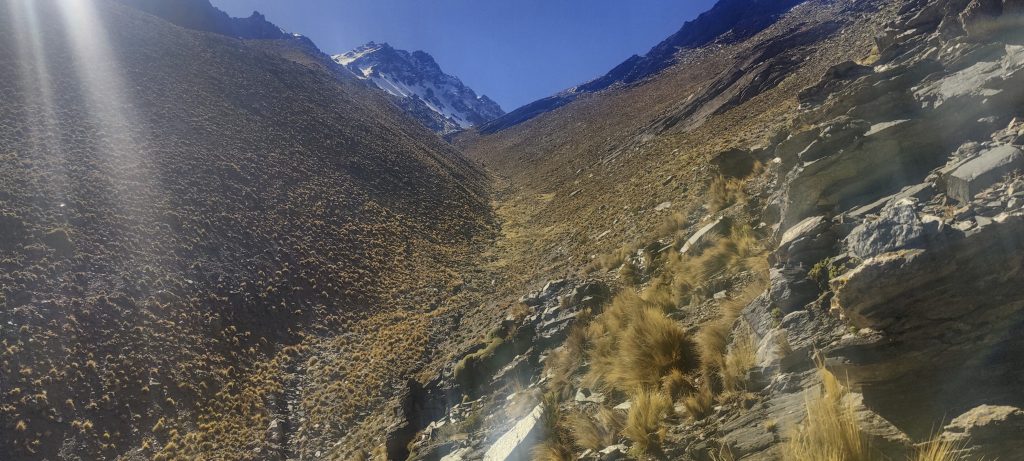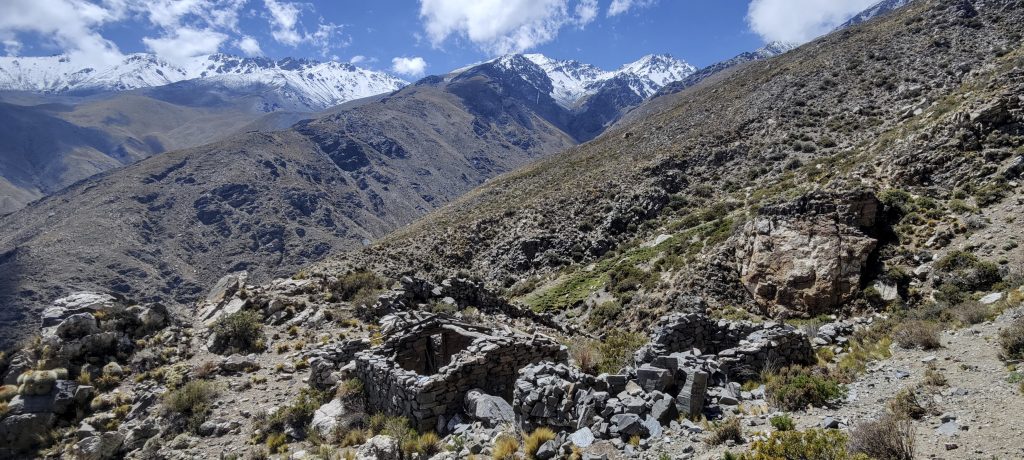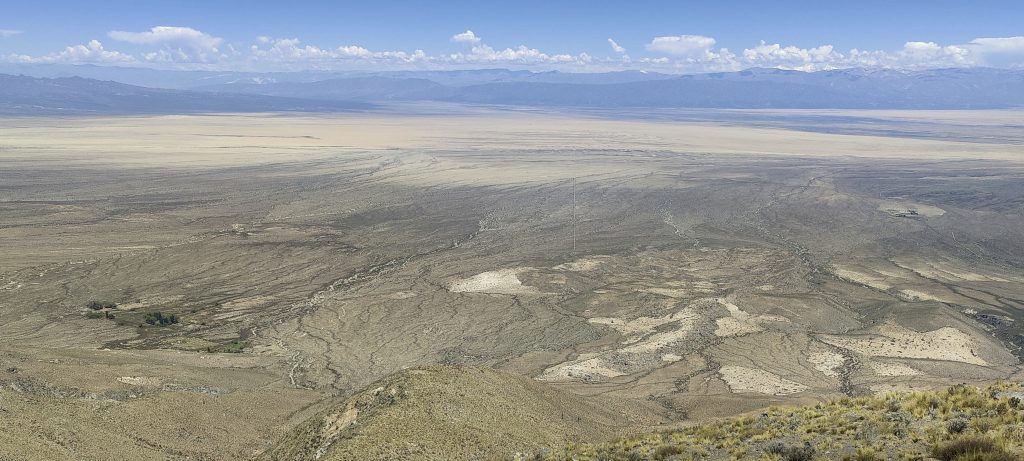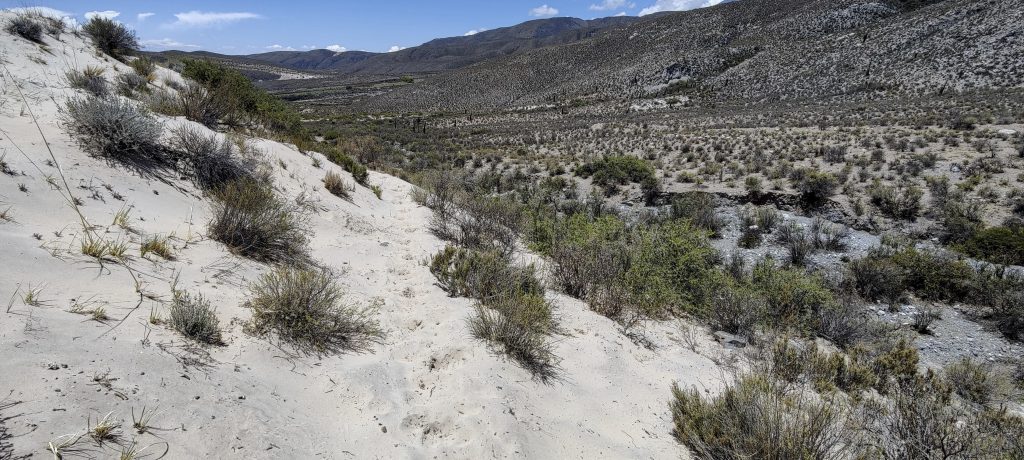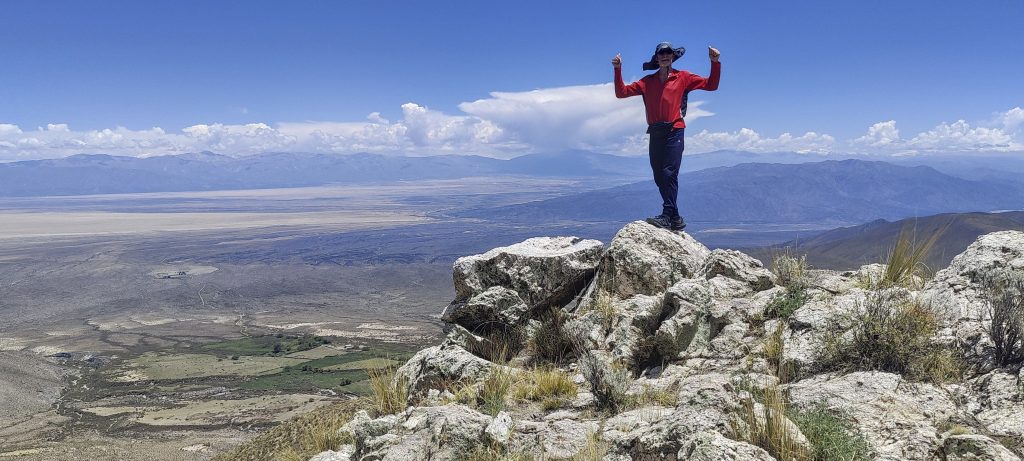 Today is the highest mountain I have climbed; I am happy with this achievement, and it is also for me the 50th ultra peak climbed in 2022. We were planning to climb Cerro Laguna Blanca, but the weather forecast is not good, so we will have to postpone. The next goal is Cerros de Pereyra.