After Cerro Malcante, we head towards Cerros de Pereyra. However, not far from Cerros de Pereyra, we stop, turn around, and go back. In heavy rain, the chances of us coming up the river bed to the trail are slim. Our plans changed due to rain, and we rolled south towards Cerro Bolsón de los Cerillos, but because the weather forecast was quite bad and we needed to pre-book the mules, we got an extra day and few plans. There are no major, easily accessible peaks around, so our sights are set on tourist attractions. The ruins of Quilmes are just up the road from us, so of course we stop to explore the site.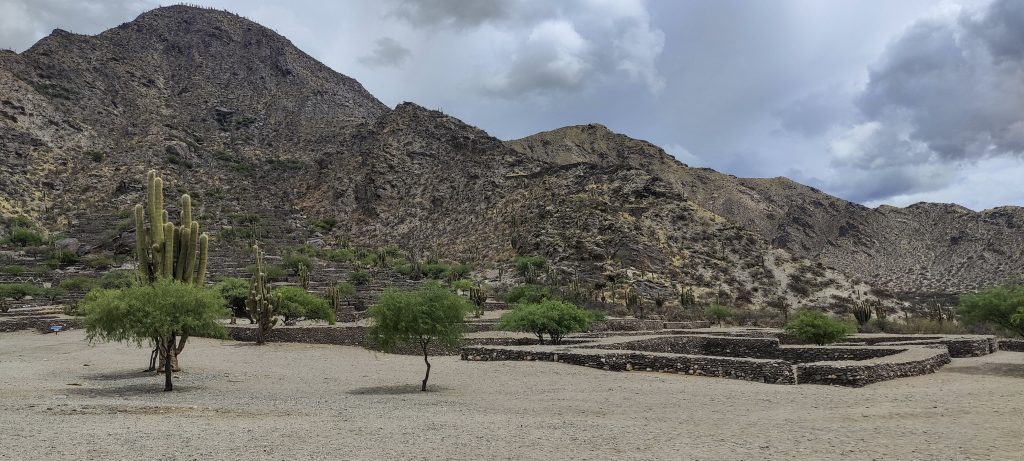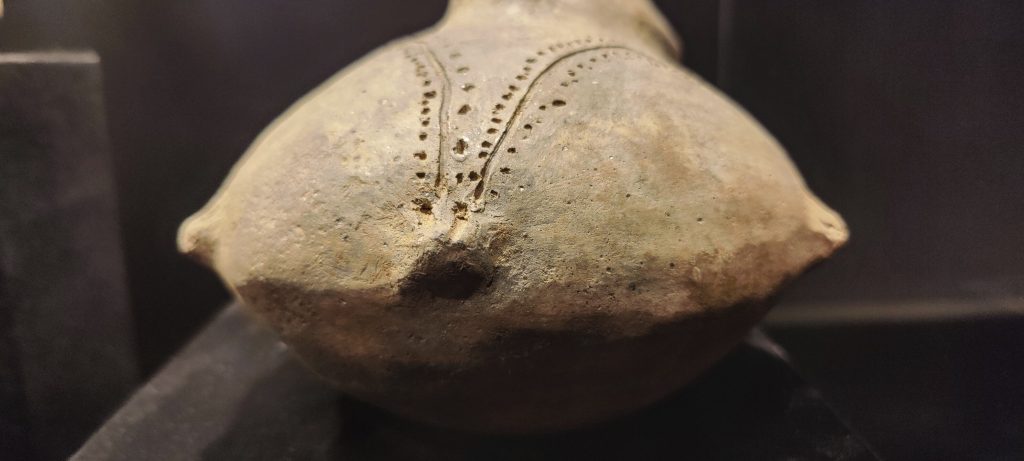 The site, which occupies about 30 hectares, dates back to 850 AD and was inhabited by a few thousand Quilmes people. At the entrance, there is a museum with interesting exhibitions, and we watch a short movie introducing the key events in history.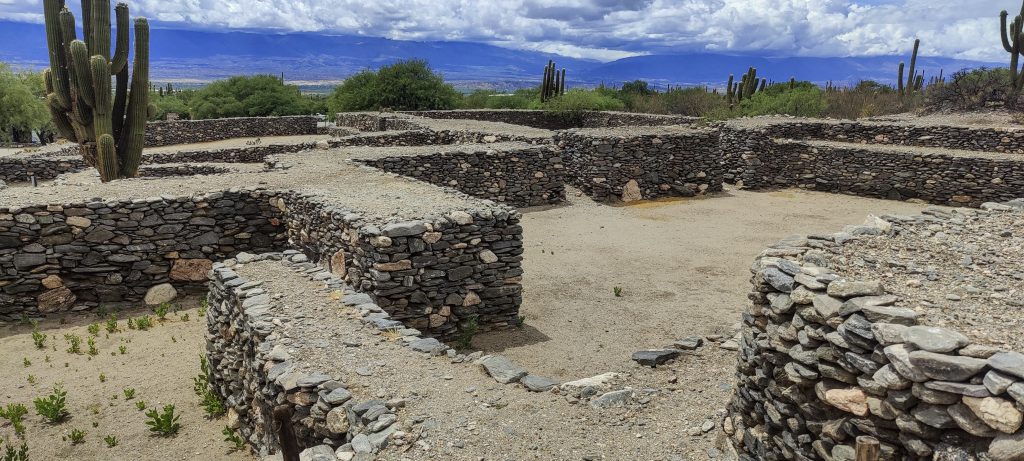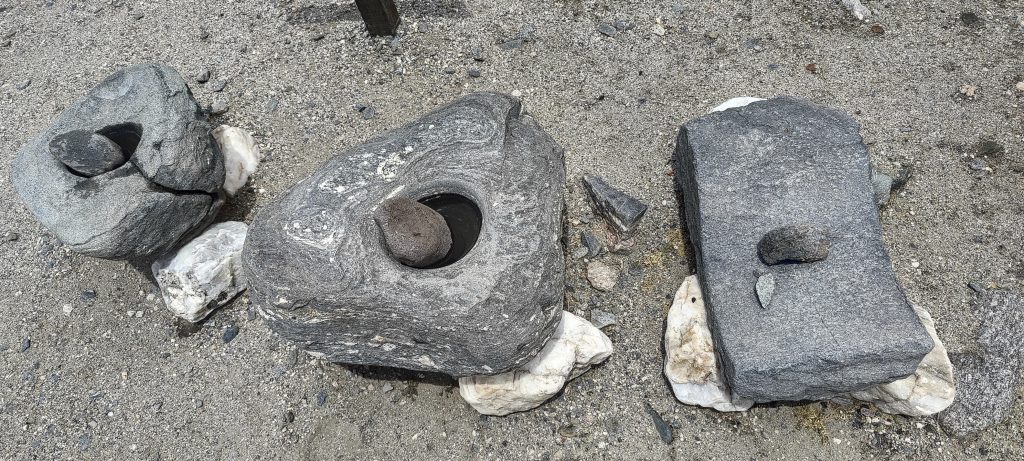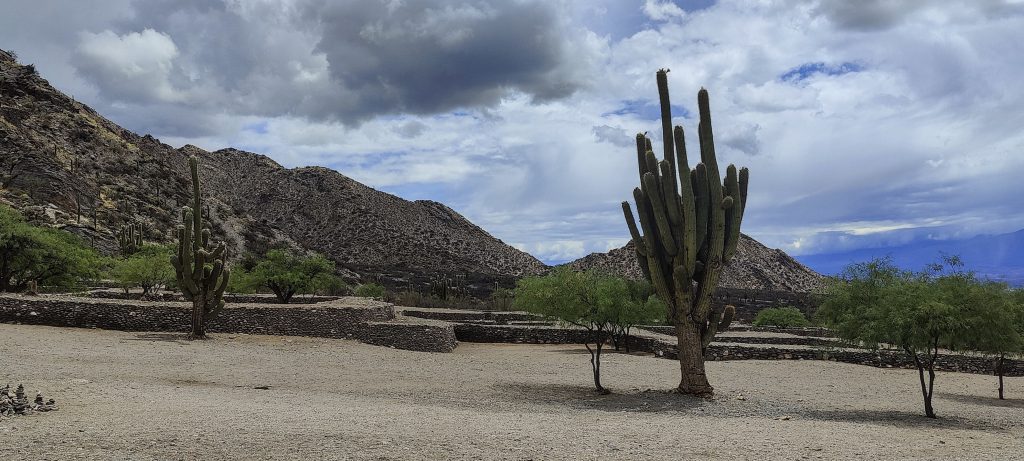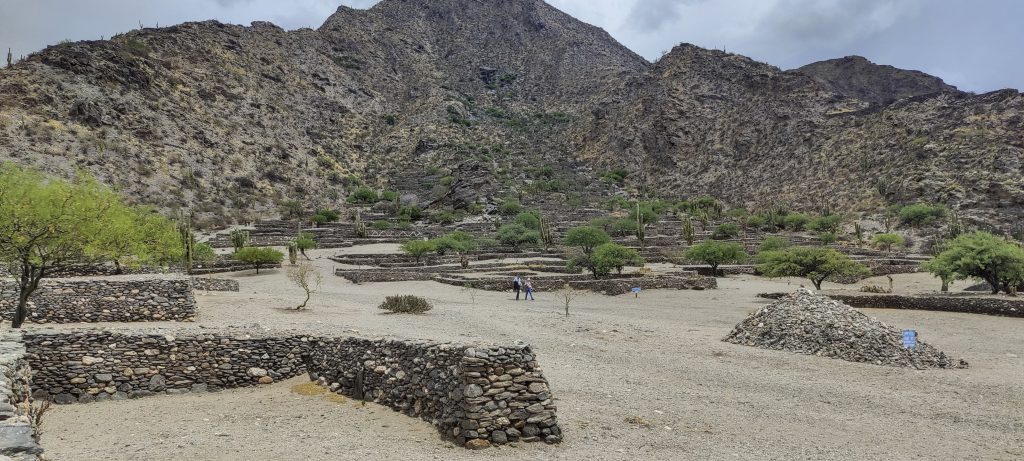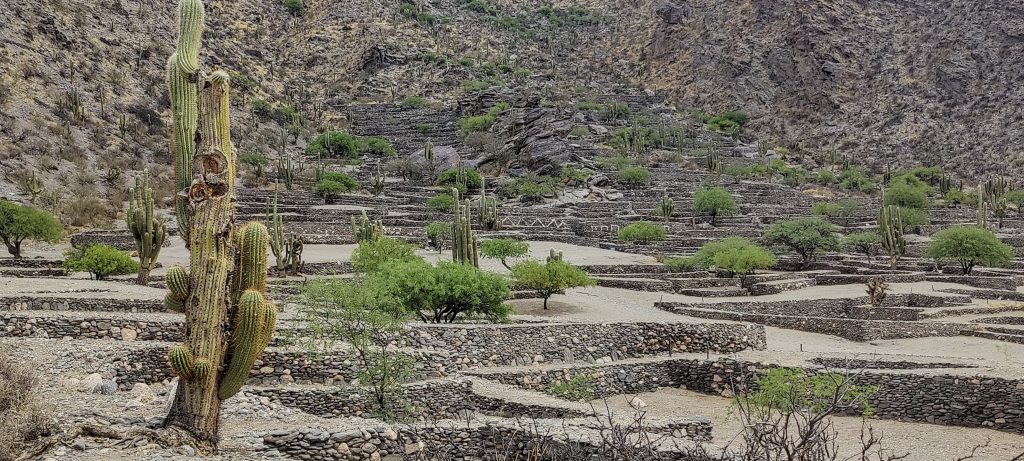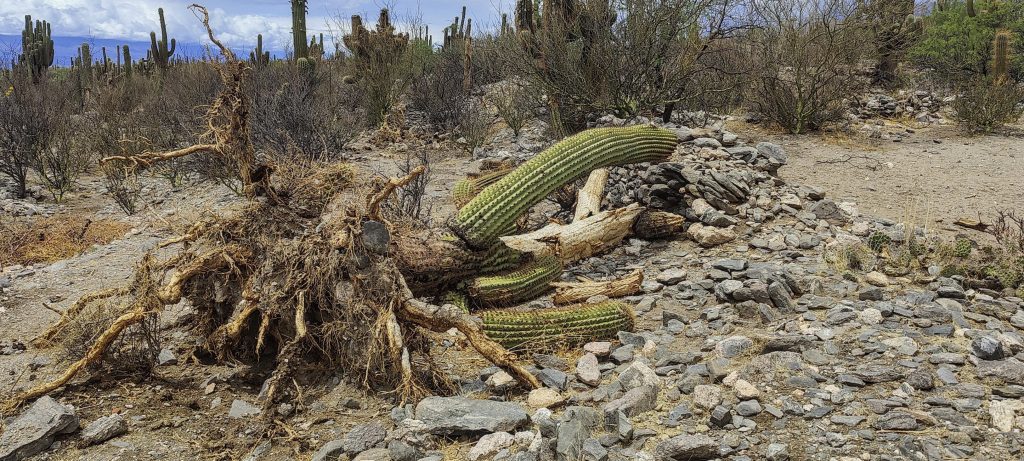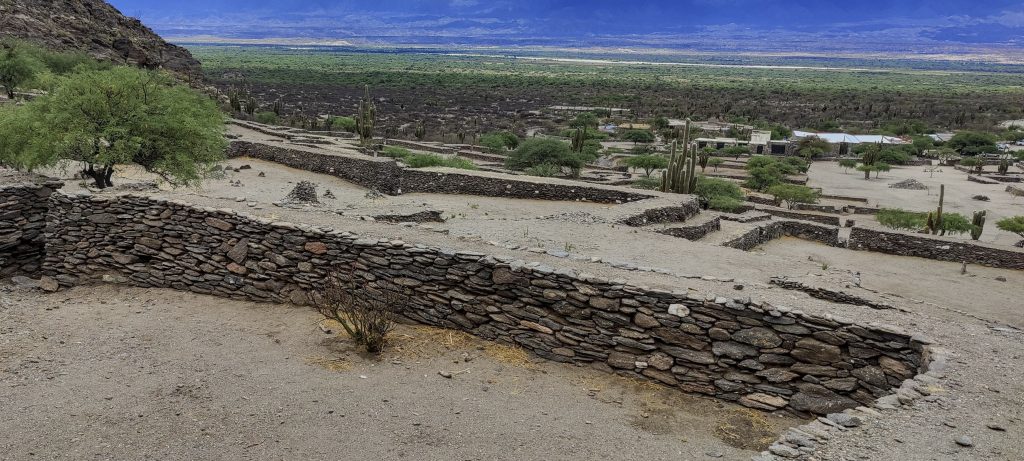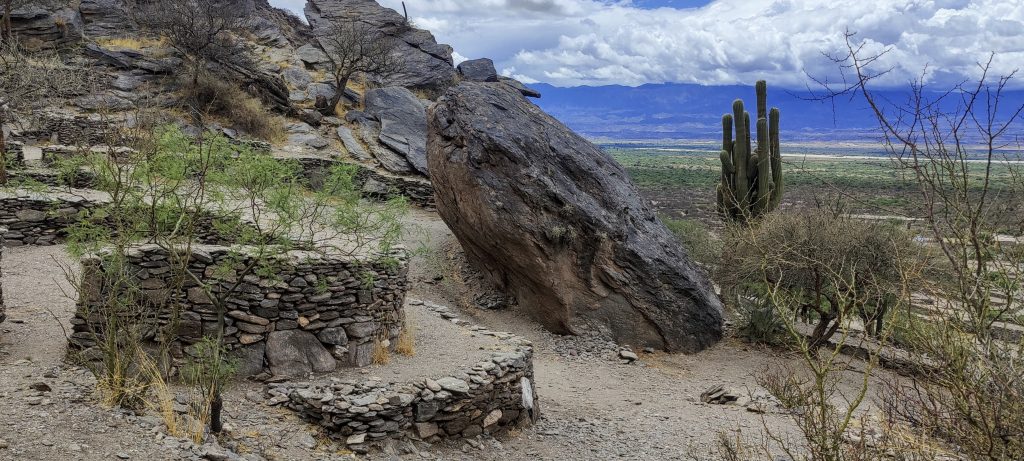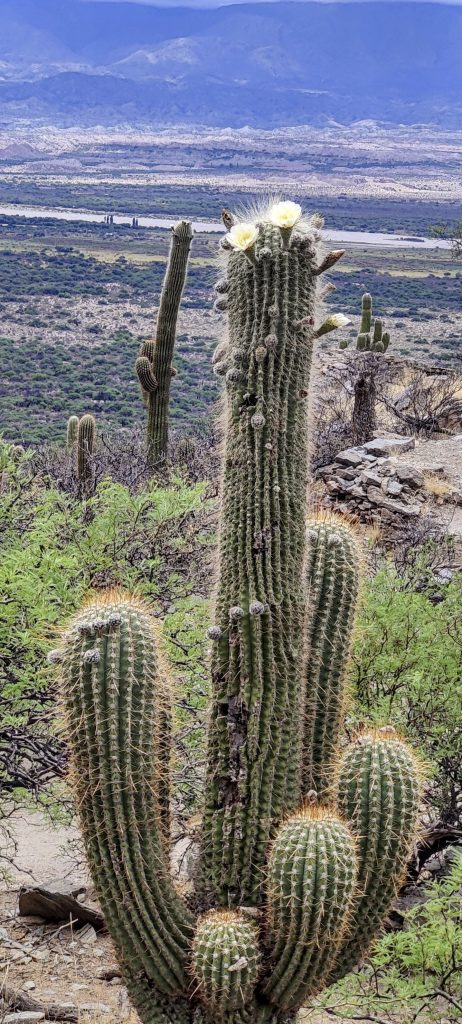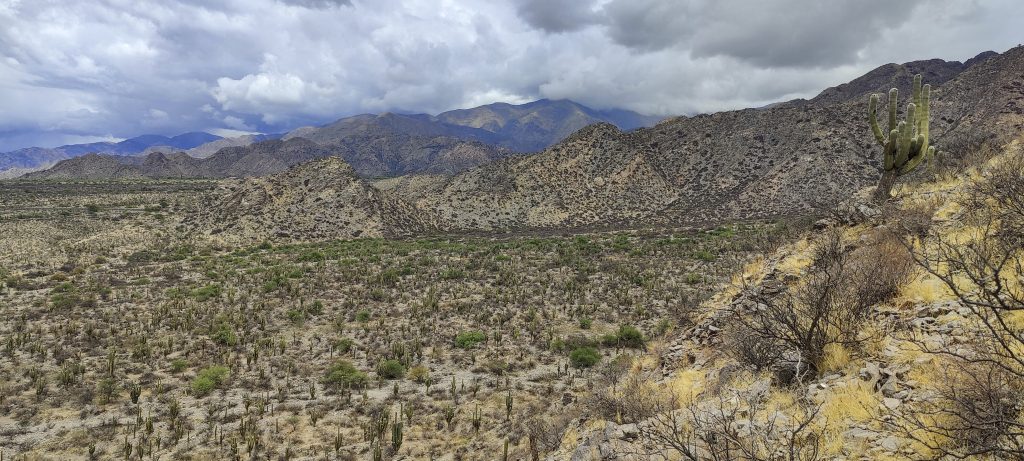 The old settlement is bounded by two ridges, one northeast and one southwest. I notice a traversing trail higher up between them, and my strategy is clear. Soon we will be on the way up to the SW ridge, traverse it, and descend the NE. It only took about an hour and a few hundred metres of ascent to get a bird's-eye view of an entire historic site. Very interesting.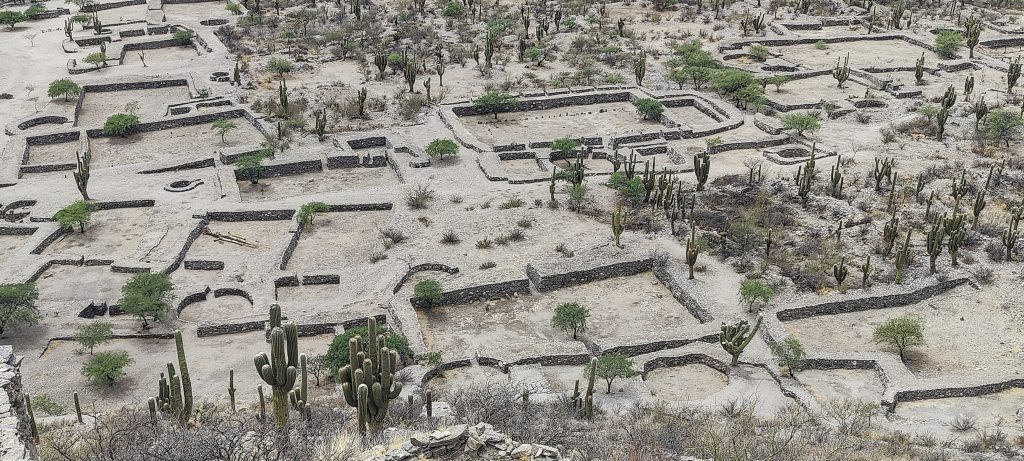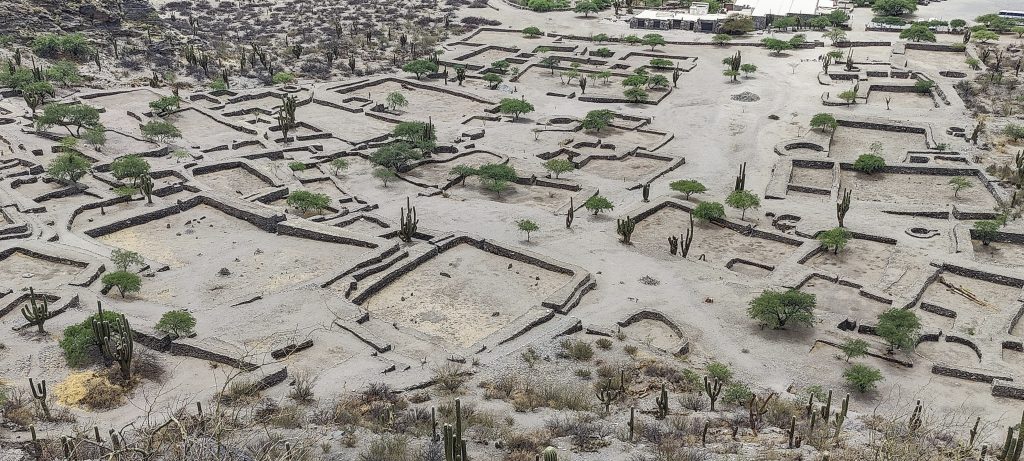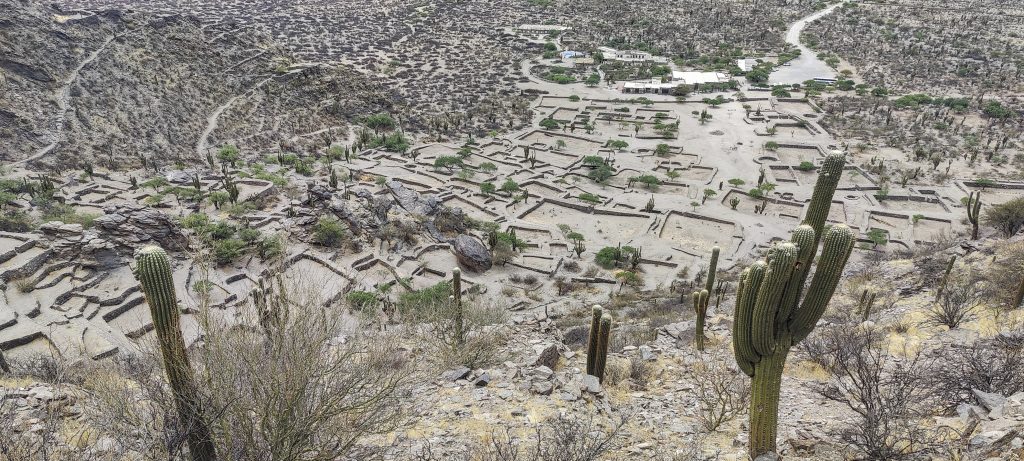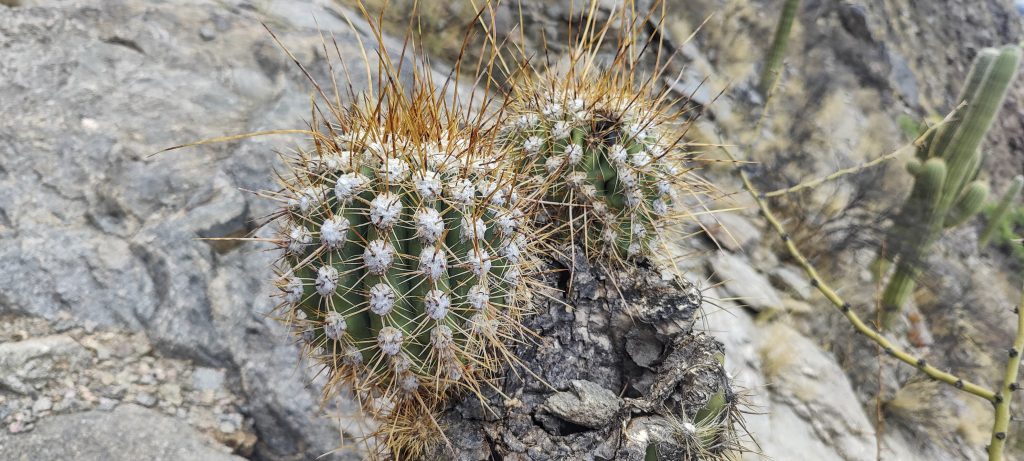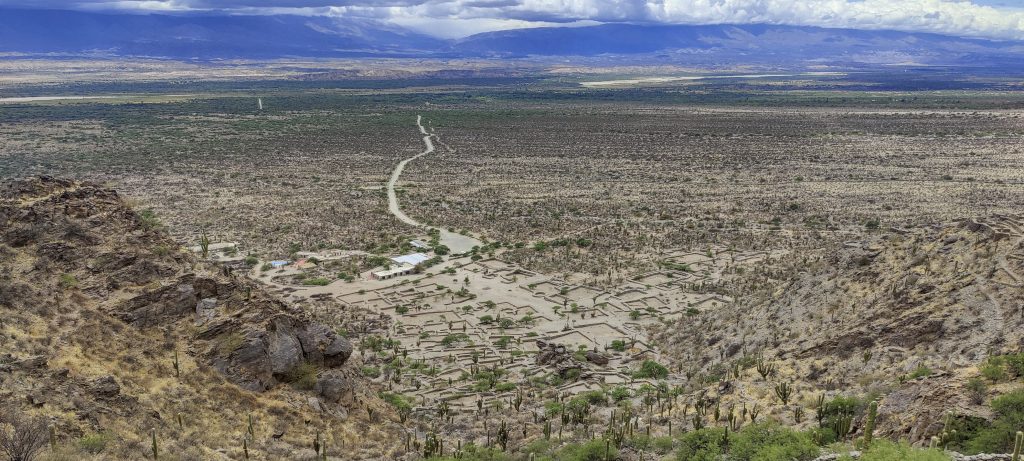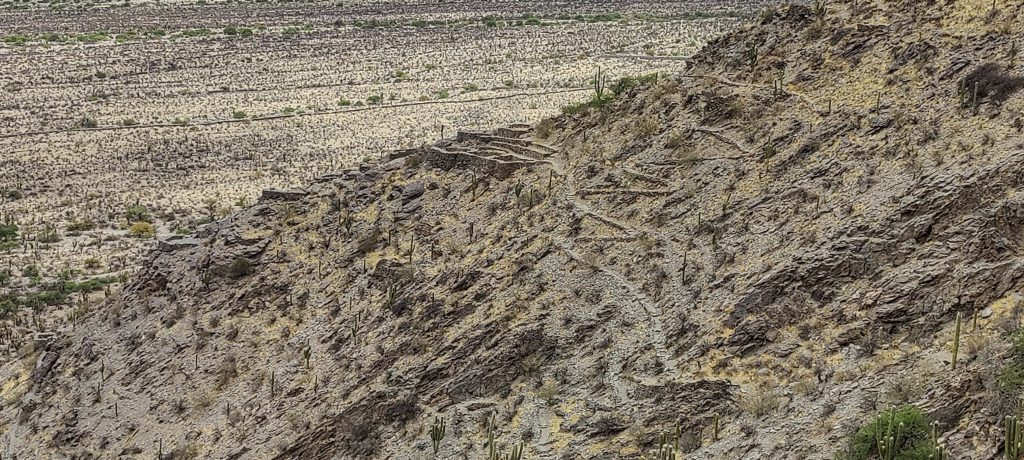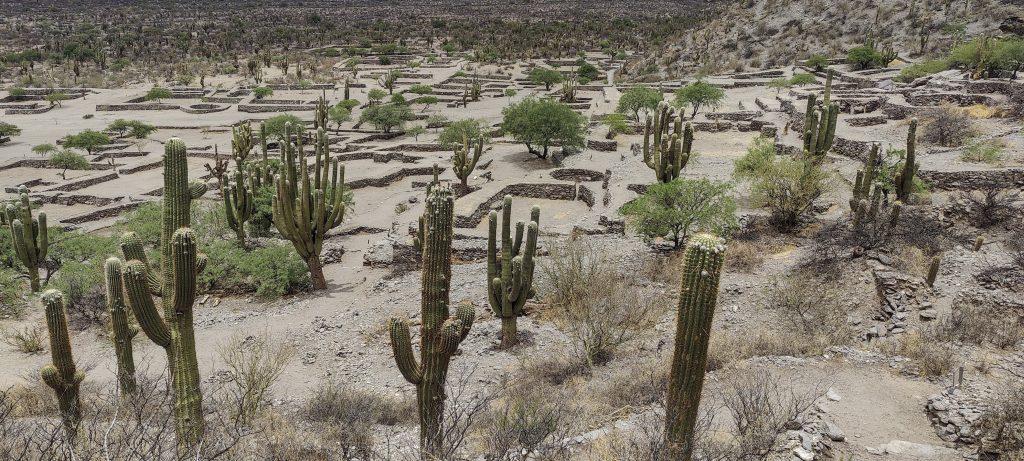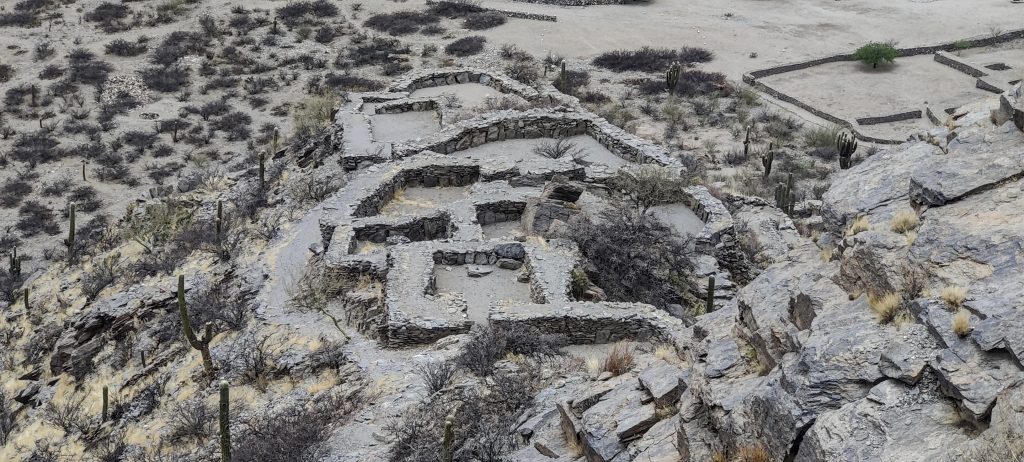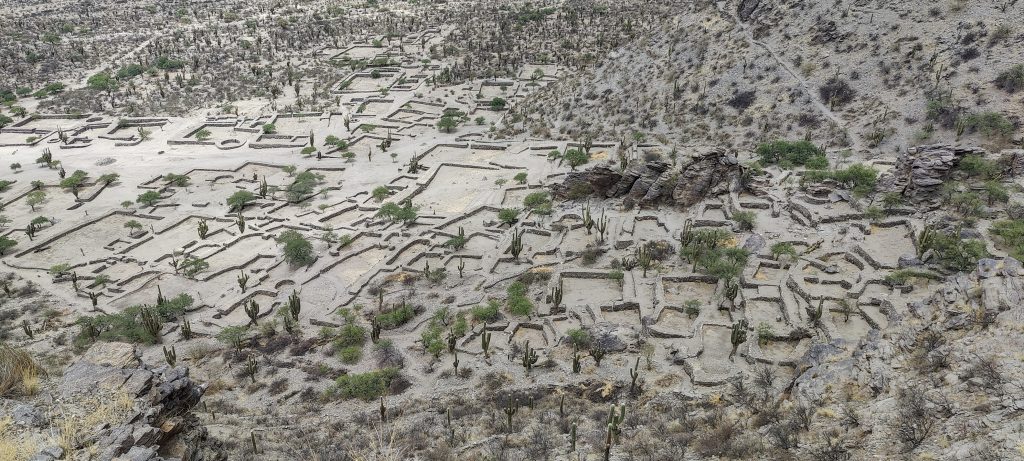 Very well spent time, satisfied our historical curiosity, and then continued on to Cerro Bolsón de los Cerillos.