There are no easily accessible ultra peaks around, so we opt for a nicely shaped ribu rising from the Dique la Angostura lake. Franco says that Nuñorco means breast, so we will climb the breast, which has a thousand metres of prominence. The weather is beautiful in the morning. We choose one of several trails and climb up.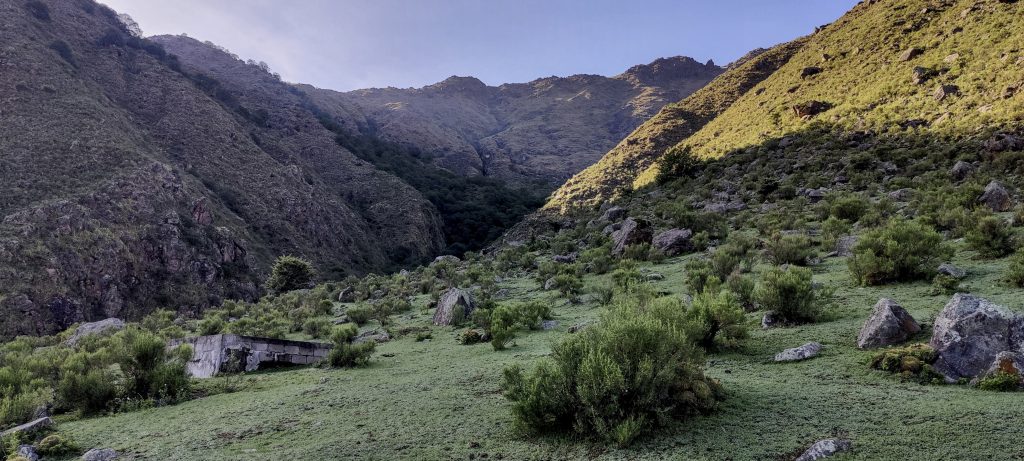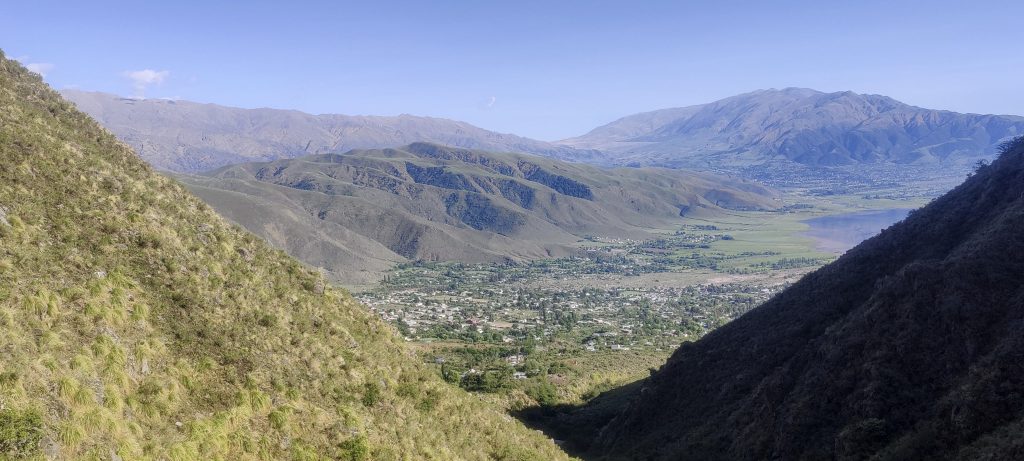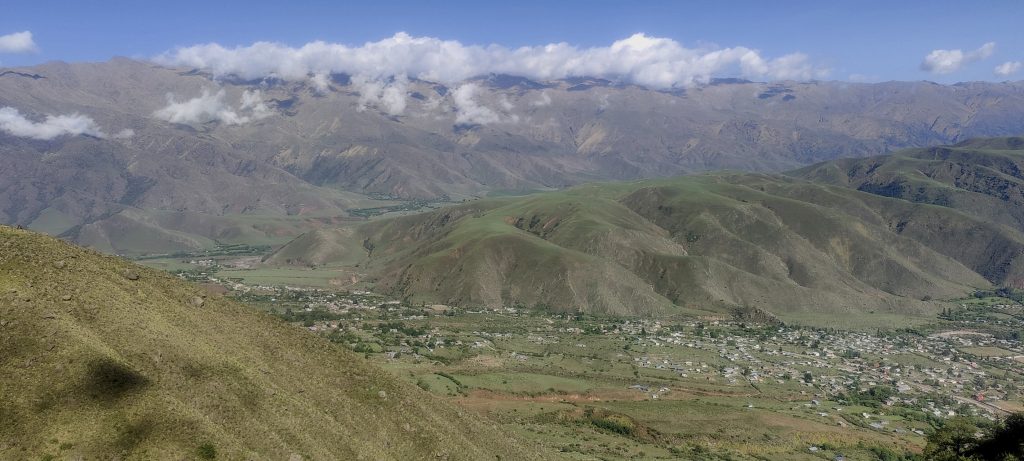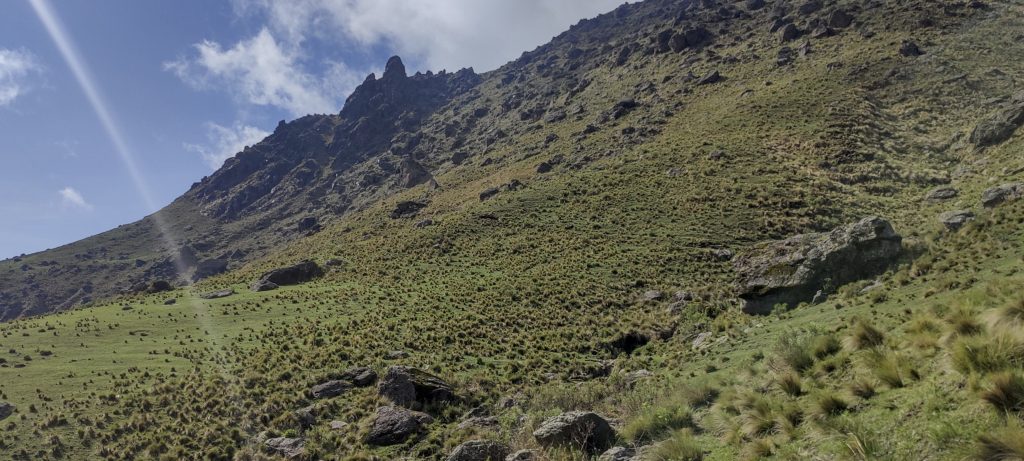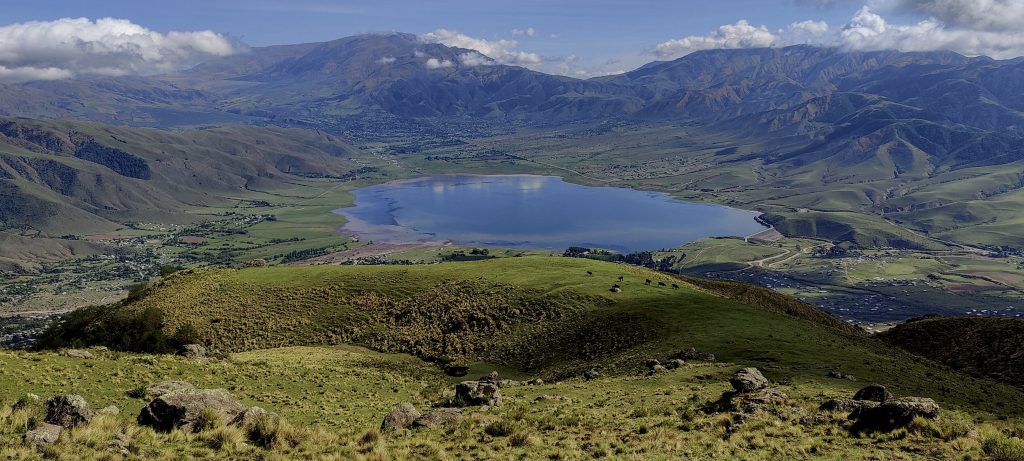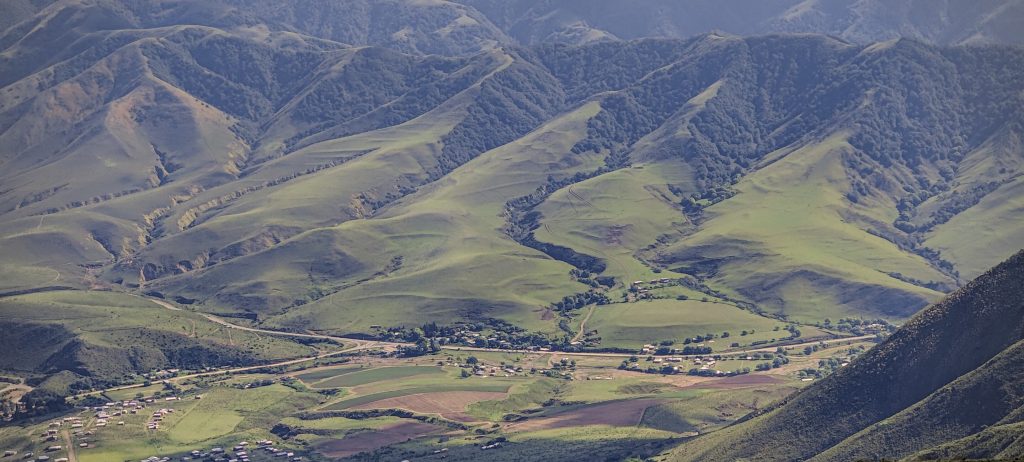 Along the river, up a steep slope, then through meadows to a rocky slope. We reach the ridge, but at some point we lose the trail, and when we find our mistake, we don't really want to go back. So we head straight to the top. The terrain is not difficult, and there is practically no need for a trail. We climb to the ridge, and after a few minutes, we find ourselves at the top. There is an antenna, an anemometer, and a wooden-metal triangulation pillar. According to Rob, this is the first triangulation pillar he has seen in Argentina.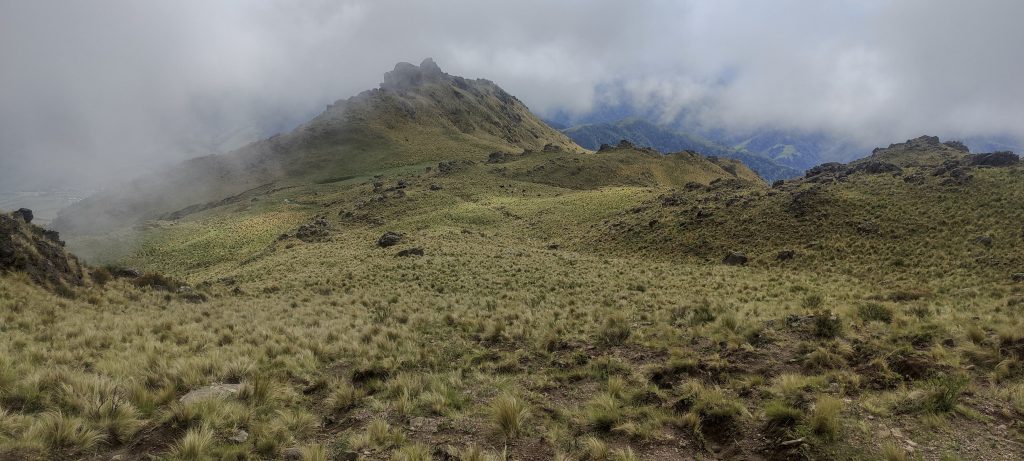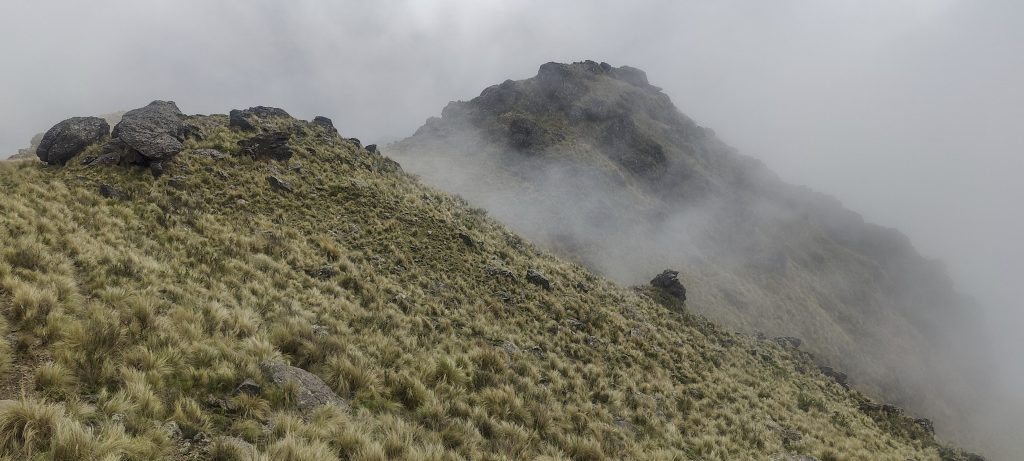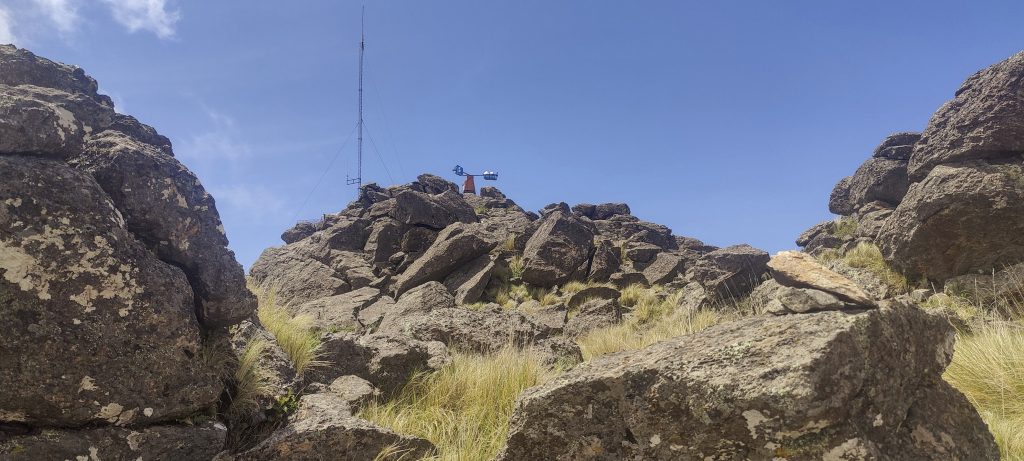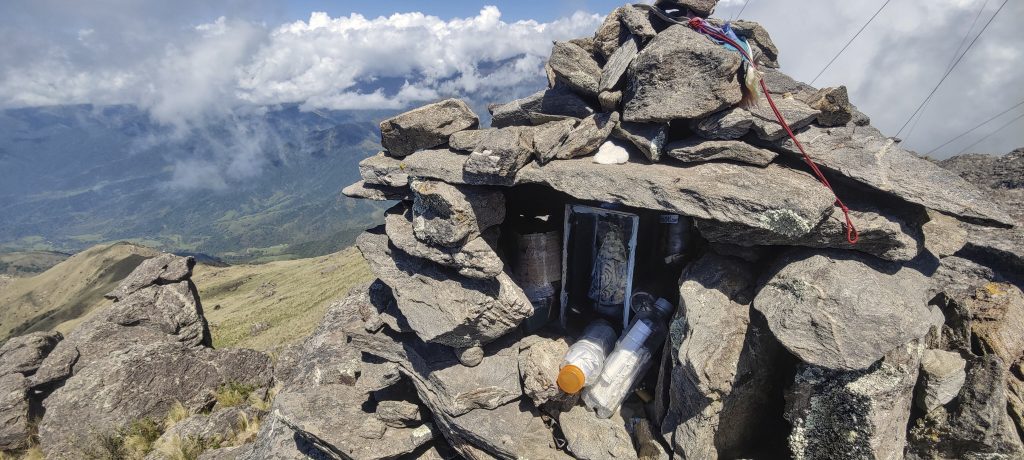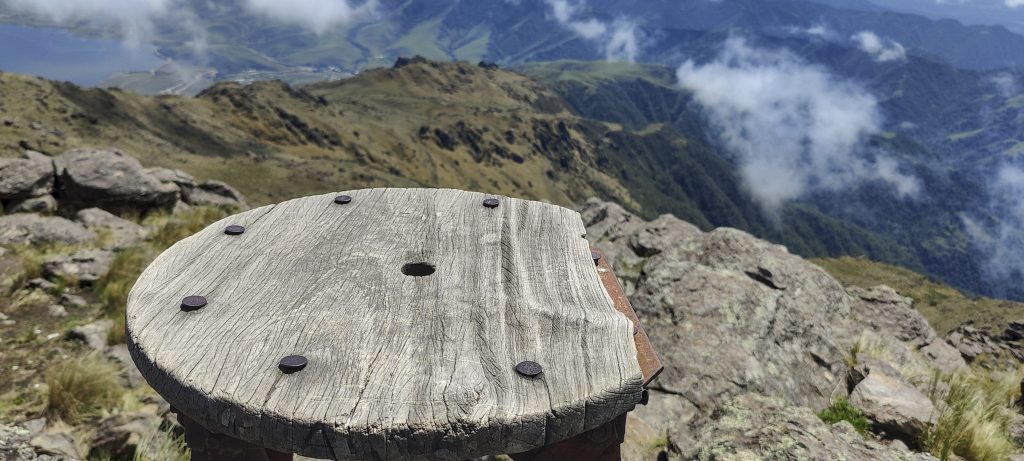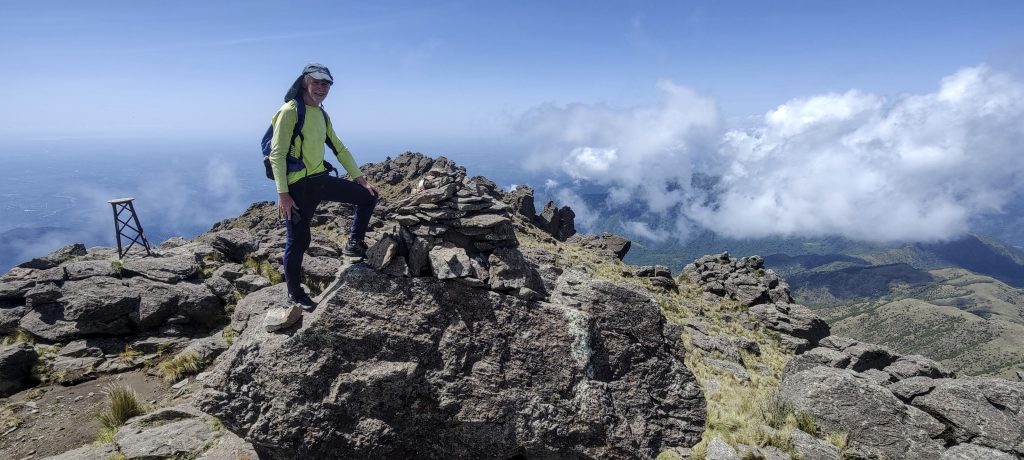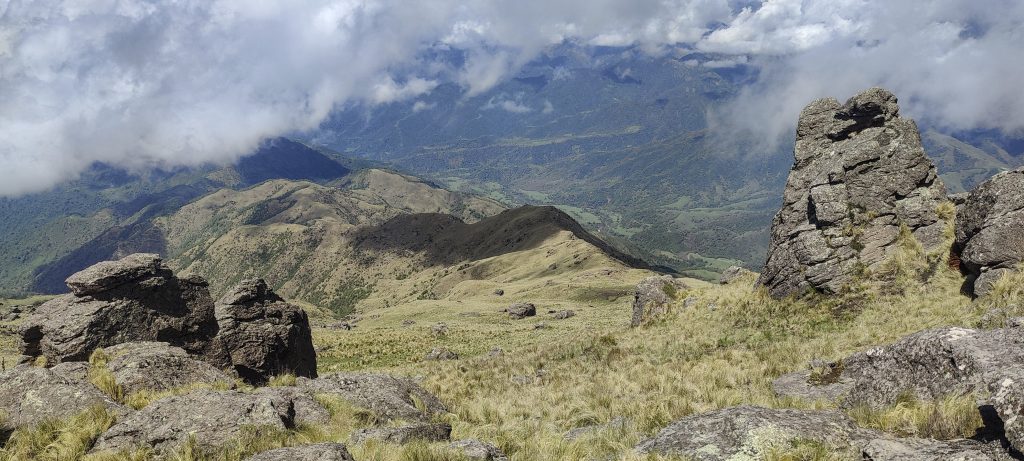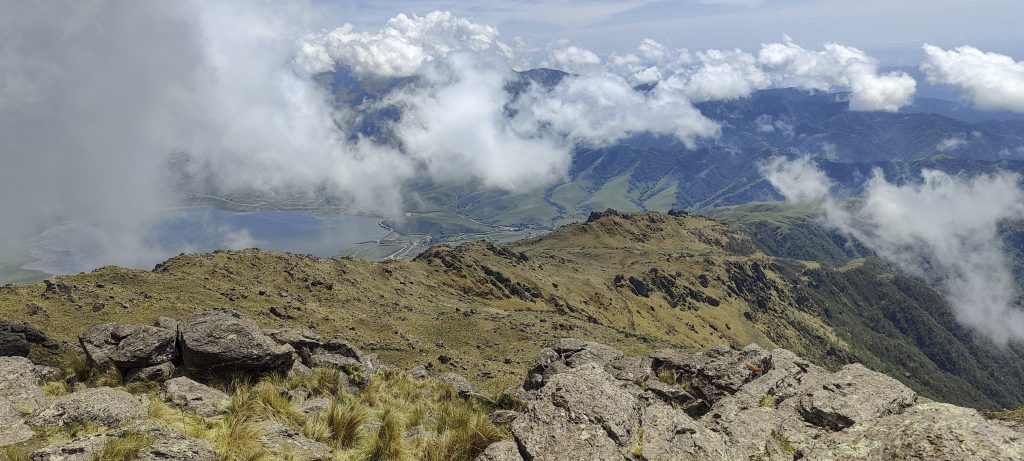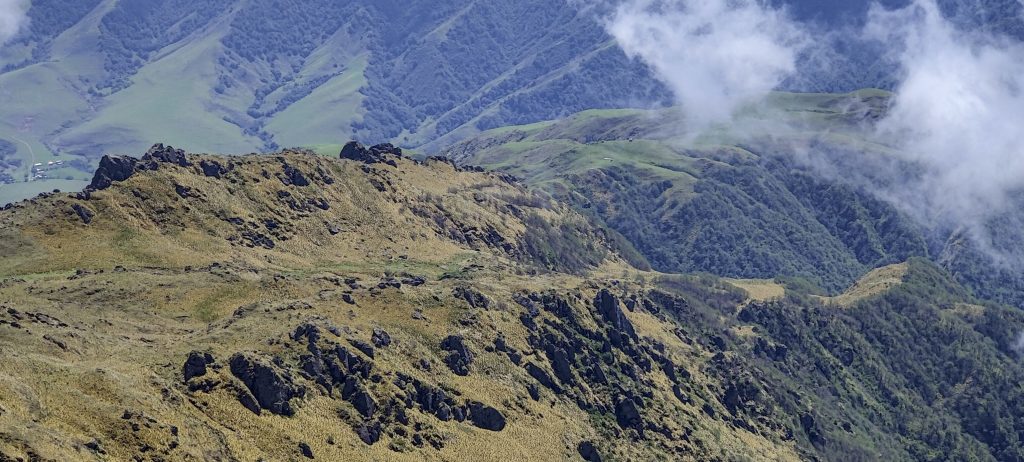 A few minutes later, we descend, this time on a formally marked trail. There are frogs croaking in every puddle. It is very interesting that as we approach, they fall silent as if they had received a centralised signal. Maybe they do.. An hour and a half later, we reach the car and drive towards San Miguel de Tucumán. We will try to visit the small El Balconi P300 today (named by Rob on the basis of what is written on the fence). And tomorrow morning, before the flight, we may still manage to climb to the summit of Cerro Taficillo P600.